Why Is It Always The Nanny?
Image source Just Jared
Remember back in 2005 when Jude Law was engaged to Sienna Miller and admitted to having an affair with his kids' nanny? And then the nanny did a tell-all interview in which she detailed their sex life in explicit detail, including the fact that one of Law's children walked in on them? That was horrible, and for a brief period of time, Jude Law was one of the most hated men in Hollywood. That is, until The Holiday came out a few years later and everyone just fell back in love with him (you try watching the scenes with him and his two daughters and not have all the feels).
To be fair, Jude Law claims that Sienna was herself having an affair with Jude's friend, Daniel Craig, at the time. Sienna and Jude eventually reconciled years later, only to split up again *sigh*. While this beautiful couple is probably better off apart, they will go down in history as one of the most scandalous celeb cheating scandals of all time…perhaps that is, until now.
You've undoubtedly heard by now that one of Hollywood's most down-to-earth and inspirational couples, Ben Affleck and Jennifer Garner, have filed for divorce after 10 years of marriage (and three young children). The reason for the less-than-amicable split? Rumor has it Ben has been having an affair with none other than, wait for it…the nanny! That's right, the gorgeous blonde SoCal native Christine Ouzounian, the now ex-nanny of the Affleck-Garner clan, is apparently to blame for the dissolution of the marriage that made us all believe in happily ever after, and it seems that was her plan all along.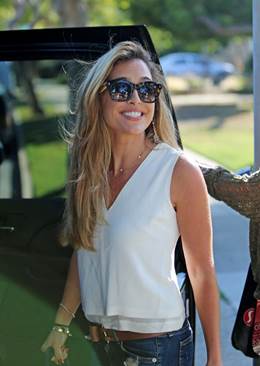 Image source The Mirror

Pardon my French, but Chritsine Ouzounian is the definition of a fame whore, in my opinion. A hilariously entertaining fame whore, sure, but a fame whore nonetheless. She's been loving life since rumors of their affair have come to light, and even though Ben has apparently been paying for her to hide out at the insanely pricey Hotel Bel-Air, she's chosen to flaunt her mistress status by posting photos of her suspiciously pricey new white Lexus and her wearing Tom Brady's Super Bowl rings while riding in a private jet with Affleck and Brady  to Las Vegas. Don't worry, why you would bring your kids' ex-nanny on your private plane (aboard which there are no children) when you've been vehemently denying you had an affair with her makes no sense to me, either. But then again, Ben Affleck never struck us as the brightest of bulbs.
Case in point: Christine was photographed arriving at Affleck's LA home around midnight to hand deliver a bottle of champagne (totally normal behavior for a nanny). The two were photographed laughing and even looking directly at the cameras, leading us to believe that Ben Affleck is either very brazen and/or stupid (read: a dick) or that the rumors that Christine alerted the paparazzi to her arrival are true. To be honest, they both seem entirely plausible, especially considering Christine is now said to be looking for a talent agent in LA so she can capitalize on her new "fame."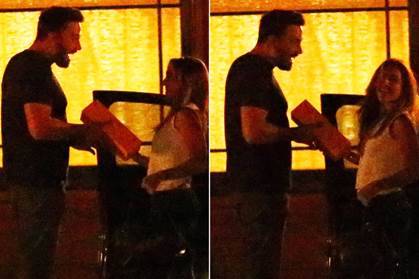 Image source Page Six
While we appreciate the balls it takes to revel in your status of Hollywood mistress and pursue the elusive lifestyles of the rich and famous, and while this whole thing is mildly entertaining if only because it epitomizes the immorality and desperation for fame that seems to stereotypically categorize La La Land, I will forever be on the side of "everygirl" Jennifer Garner (and any woman whose partner has cheated on her, for that matter). Listen, 13 Going on 30 was my favorite movie for a solid five years of my life, so if you f**k with Jenna Rink, we've got problems. We stand behind you, Jen – you can do so much better.
Posted by Sophie