Why So Serious Eli?
Image Source Us Magazine
If you were one of the millions of people who watched Super Bowl 50 then I'm sure you know what happened: Broncos won, Panthers lost, and Mountain Dew gave us nightmares.
Peyton Manning took the field in what may have been the final game of his NFL career, and brought home a second Super Bowl ring. The entire Manning family was beyond excited for Peyton's big win…well almost everyone.
Eli Manning didn't seem as thrilled about the super bowl-clinching touchdown as the rest of the fam. In fact, he looks downright sad. His reaction soon became the talk of the Internet and left everyone wondering: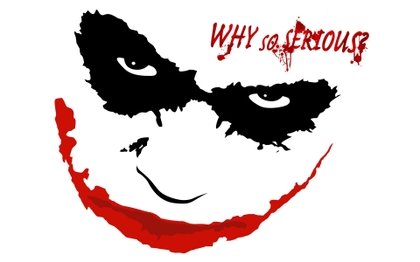 Image Source Wallpaper Name
Seriously Eli, why so serious? The interweb spent the next 24 hours coming up with possible explanations as to why Eli was so sad.
Perhaps it was due to the fact that he no longer has more super bowl rings than Peyton.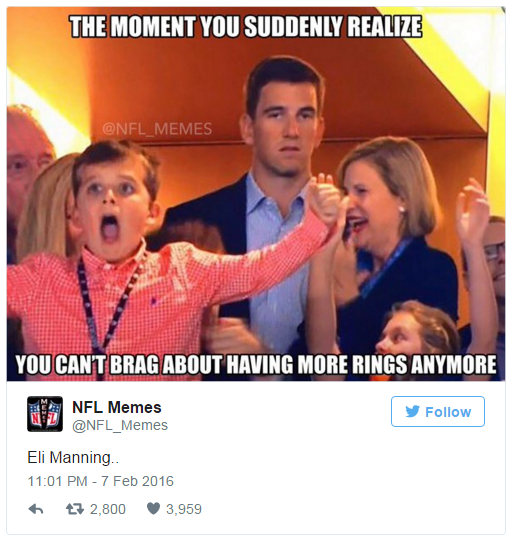 Image Source Huffington Post
Or maybe it was because Eli thought he'd no longer be the "favorite" Manning.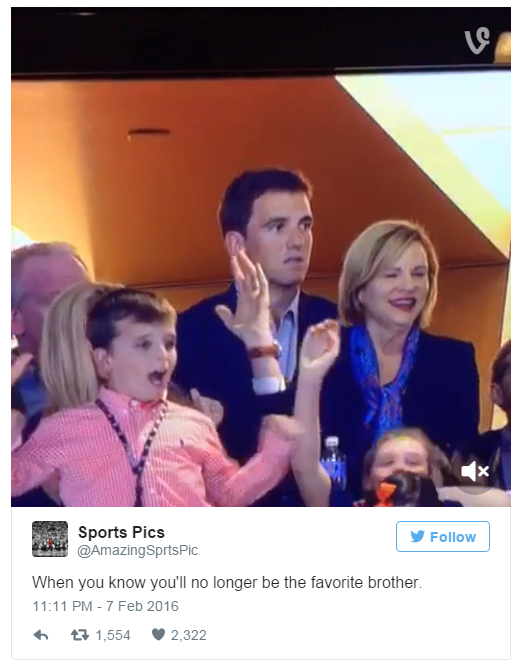 Image Source Huffington Post
Or maybe Eli was hit hard by the realization that he would have to win a 3rd super bowl and the pressure just got to him.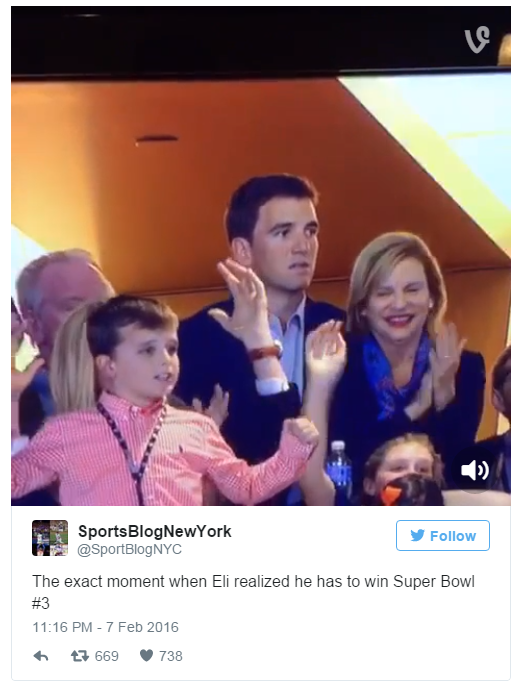 Image Source Huffington Post
The only one who really knows for sure what was going through Eli's head is Eli. And if you ask him, he'll tell you that he was in quarterback mode, focused on the rest of the game that needed to be played.
Whatever you say Eli.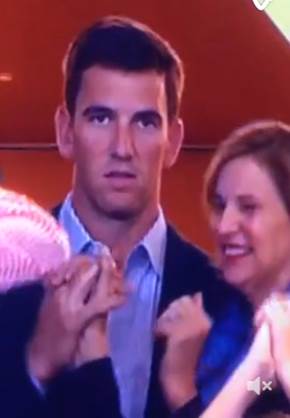 Image Source Huffington Post
Whatever you say.

Image Source Huffington Post
Posted by Jessica