Wicked Good Guide to New England Spring Staples
Despite the snow still on the ground and snow remaining in the forecast in the days to come, New Englanders are trying to remain confident that spring really is around the corner. But although you might think you're ready for spring, is your wardrobe? Here in New England, we have some unspoken fashion rules when it comes to successfully executing spring and summer styles. No matter what the trends say to wear and to say away from, these items always return season after season. They also transcend gender, making it possible for you to match your honey, if you're into that and all. So whether you're a transplant to the city or born and raised, these five essential items will keep you New England chic all season long.
Boat Shoes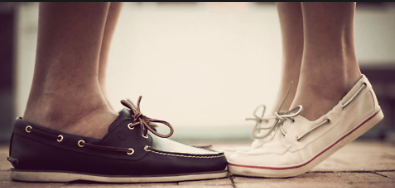 Image source PrepCulture.com
Whether you choose to sport traditional Sperry's or experiment with Sebago's, boat shoes are a must. You can dress them up or down; either way they look great while you're walking through the Commons on the first warm day. And no worries, no boat necessary.
Trench Coats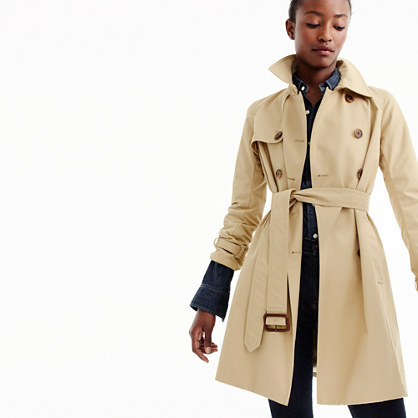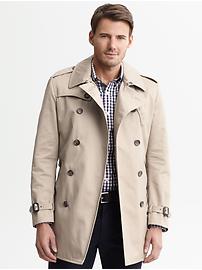 Image source JCrew & Banana Republic

Ah, there are few things more chic than a well-fitting trench coat. With this unpredictable New England weather, it only takes one bad experience in an unpredictable rain storm to make a trench coat investment a top priority. With all the high end options out there, it's hard not to get distracted by Burberry and London Fog designs. But with a little research and a lot of in-store testing, I promise that the right one is out there for you.
I am currently looking for one with a hood so if you happen to find one along your shopping adventures, please let this girl know!
Rope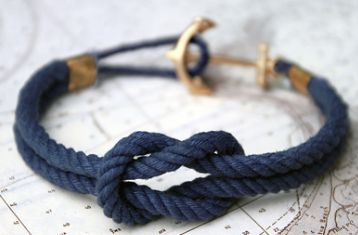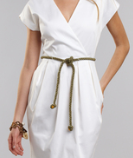 Image source Polyvore, A Cup of Jo & Stylista File
With Cape Cod so close in proximity, a true New Englander must be ready for a spontaneous Cape escape at any moment. One way to guarantee that you'll be prepared for the weekend getaway is by wearing rocking an accessory made out of rope. It could be a part of your flip flops, bracelet or belt. Oh the possibilities! A touch of rope to any outfit adds that effortless, nautical chic feel. Hint: throw an anchor on for an absolute, total, double win!
Pastel Oxford Shirts
Image source Ralph Lauren
Ah, I can see it now. It's Sunday morning, the sun is shining and you just sat down for brunch on Newbury St. The air is warm but the occasional wind brings a slight chill. You predicted this, so this morning you chose to don your favorite oxford shirt. And boy are you glad you did, you look fab! It won't be long before the streets of Boston are flooded with a sea of pastel oxfords. And the best part is, you can wear them anywhere. In fact, once the weather starts to warm up, it'll be impossible to NOT see them at every New England hotspot.
Salmon Pants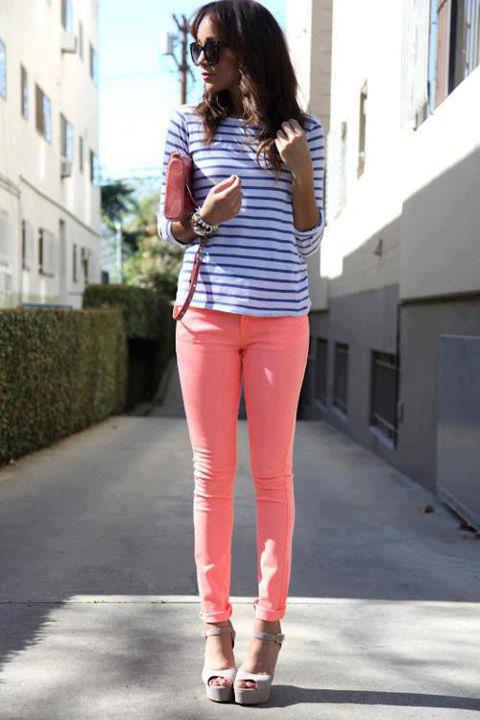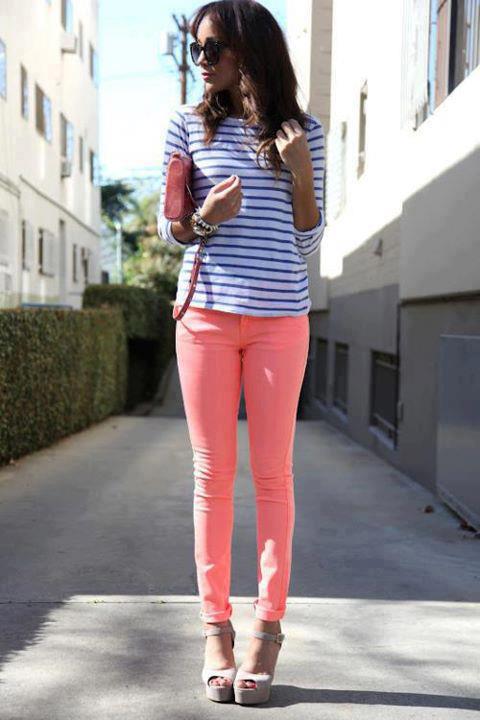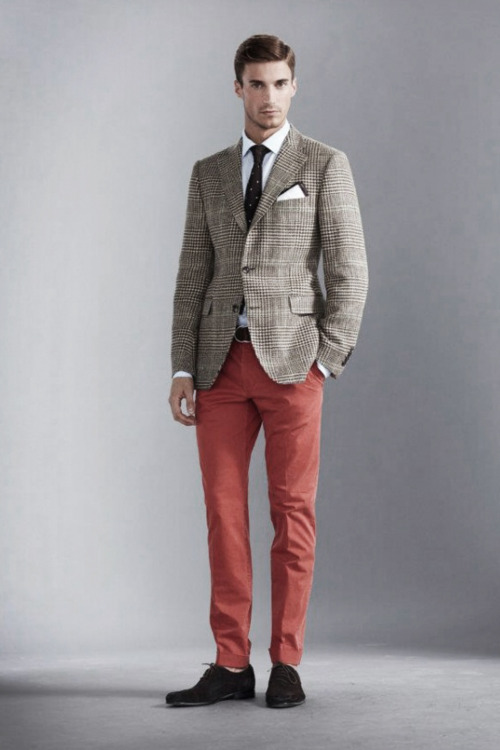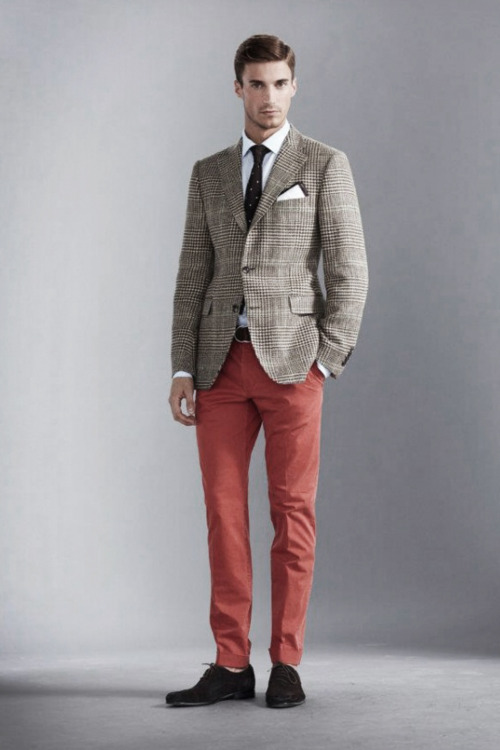 Image source ashley-ringmybell.blogspot.com & FashionBeans.com
 And last but certainly not least, salmon pants. Gosh, there is something I just love about well-tailored salmon pants. They are the perfect combination of red and pink and I think we can definitely credit the "real men wear pink" era for allowing folks to embrace this trend. It's a great alternative to the typical blue jean and more stain forgiving than white pants. But I must say, the salmon shorts, I'm not a huge fan. Splurge for the full length version!
Happy spring shopping!
Posted by Laura