Work Snafus
Image source Itweapons.com
So we've all been there…to the land of work snafus. Whether you've accidentally cc'd your entire office on a personal email or worse, taken the last clean mug just as your boss wanders into the kitchen for her morning cup of coffee, none of your work faux pas can compare to that of these three college students turned amateur actors.
Aamer Nizami, a college student and amateur filmmaker/director/actor, was in the process of filming his "comedic short about a bumbling robber" one fine evening in Lowell, MA and was working on a scene which required said bumbling robber to hold up a convenience store.  Now we've all seen movies today, they look damn realistic, and the filming of this scene was no different.
So instead of a robbery that looked like this…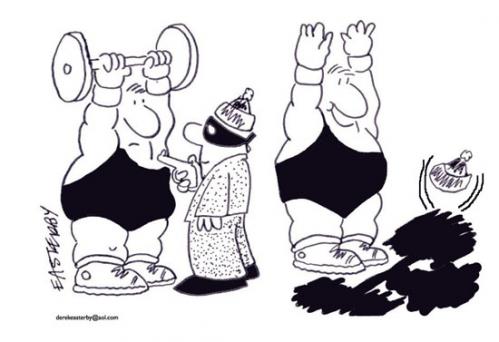 Image source toonpool.com
Aamer was so convincing in his role as a frightened clerk and the bumbling robber was so on point as he swung his prop gun in Aamer's face and pointed it at his head, that a passerby called the incident in to local police.
With only two lines left in the scene Lowell police swarmed the convenience store and tackled all three men to the ground. The men explained what they were doing and the handcuffs were eventually removed, after some light-hearted name calling from the local PD – who understandably did not find the incident very comedic. All in all, this was a learning experience, like all of our own work snafus are. These students will never film an armed robbery scene again without notifying local the PD first (an important lesson if they hope to make it in Hollywood), just as we learn to get to the kitchen early to make sure we're never taking the last clean mug from an unsuspecting superior!
Posted by Gillian