Working Like a Dog
Image source Boston Herald
Has anyone else wondered what Lulu sees during her days at mm/c? Well, an agency in Toronto apparently thought the same thing, beating me to the punch by attaching a GoPro camera to their office dog, Sadie. A thousand viewers tuned in to watch this live stream of Sadie's day and it's exactly what I expected – a lot of sniffing, playing, lounging, and an absurd amount of belly rubs and affection. Is anyone else slightly jealous? (On a side note, I feel a dog's pain of always having to look up to everyone. It's a rough life.)
But out of the millions of dogs brought to work, our PR-loving furchild Lulu – upon whom we bestowed the title of Boston's Best Agency Dog years ago – has taken the icing on the cake this year as we (admittedly biasedly) proclaimed her America's Best Agency Dog, hands-down.  I'm sure you'll agree after reviewing her accomplishments, however, that she is well-worthy of such a title.
It's not often you find a dog who really puts their head in their work during a brain storming session.
Or one that is so dedicated in assisting you with the errands or tasks you need done by EOD. Can't you see the dedication?!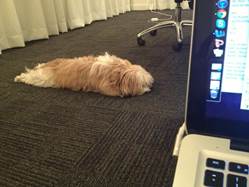 Image source @ninatravers
Lu loves to celebrate birthdays, especially her own.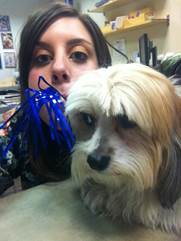 Image source @edevito
Does your agency dog have an extensive vocabulary, ready to help when you're stuck wording your pitch? Ours does.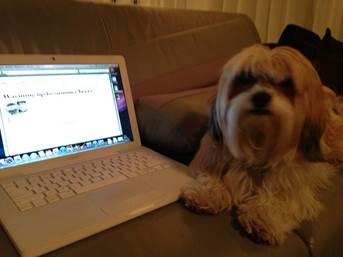 Image source @qkaemmer
And when she's burnt out after a long day (or walk), she knows when it's just time to take a break.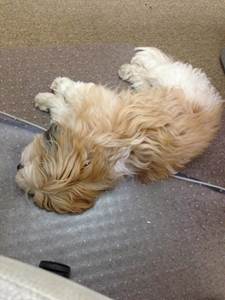 Image source @marlointerns
But I think what tops it all is…..our dog is on Pinterest. Boom.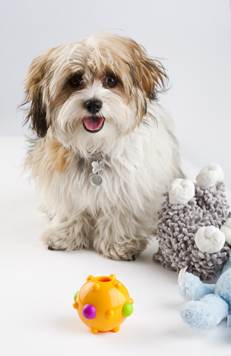 Image source Pinterest
Posted by Kayla