Workout Chic
Image source Styleadvisor.com
I'll admit it—I'm a shopping addict. I'll indulge in fast fashion, shamelessly spend too much on shoes and spend more time putting together an outfit than I'd like to admit. Recently though my purchases have turned from girly-girl dresses and heels to yoga pants and sneakers.
I wish I could contribute this change to my newfound healthy lifestyle; unfortunately it's mostly due to the new trend in fashionable workout clothes. That's right, you don't actually need a gym membership to look like you have one.
Workout clothes have evolved from unflattering, baggy sweatpants to colorful form fitting frocks that can be flattering for everyone. Although, athletic wear is hardly a new trend, from the bright spandex and legwarmers of the 1980s to the unflattering Juicy Couture sweat suits that we don't ever want to remember from the early 2000s.
This time around is different, with fashion-forward bloggers mixing and matching workout attire with their everyday clothes to create comfy and versatile looks. Recently, blogger Leandra Medine of Manrepeller did an experiment for Glamour where she wore fitness clothes for five days straight. The result? She received more compliments in her gym gear than she had the previous week wearing regular clothes.
Over the past year or so, there has been a plethora of designer fitness collaborations ranging from Adidas by Stella McCartney to Heidi Klum for New Balance, which makes it almost too easy to be comfy AND chic. Pretty much, I don't see who wouldn't want to embrace this trend. The worst that will happen? You'll actually start going to the gym.
Get inspired to workout (or not) below: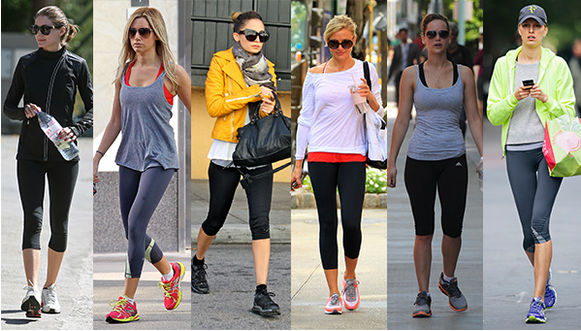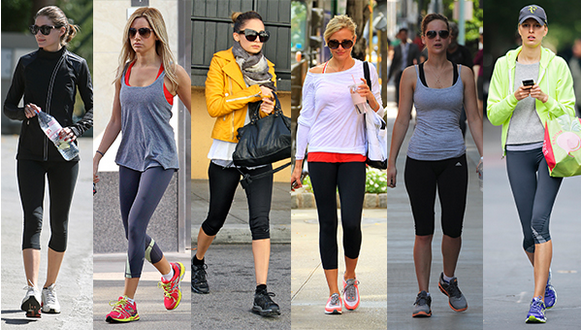 Image source commitnesstofitness.com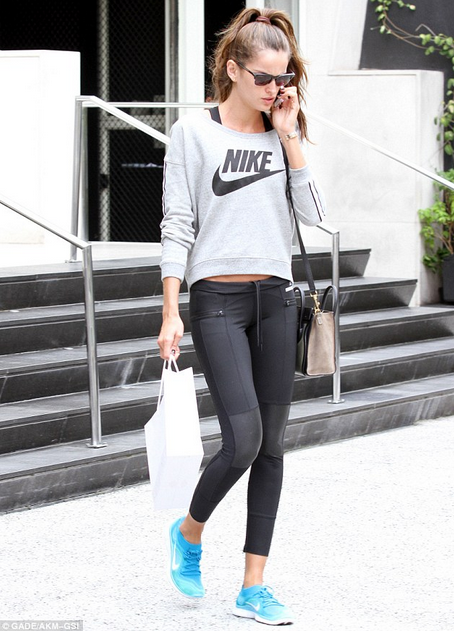 Image source Dailymail.com
Posted by Carli