You Can't Sit With Us
Image source The Verge
Do you ever find yourself pondering the pure artistic masterpiece that is the movie Mean Girls?
Do you know full well that there is a Mean Girls quote appropriate for every situation?
Do you wonder (read: pray) if the Mean Girls legacy will forever live on to be classified as the movie that shaped a generation, much like the Brat Pack classics of the '80s?
Are you also a millennial yuppie who once studied abroad and went to a bunch of museums so therefore you now classify yourself as a cultured member of society?
I know 99% of you just answered yes to at least one of those questions, so allow me to introduce you to the Instagram/Tumblr account of your dreams, Art History's Burn Book. Yep, you guessed it, an entire feed of memes made from pairing Mean Girl quotes with classical works of art. Behold, the best of @MeanGirlsArtHistory and the sophisticated captions for each: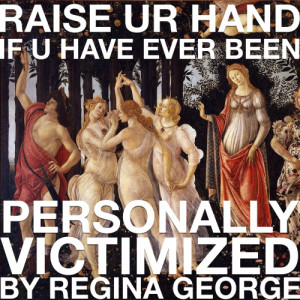 "Botticelli's Primavera was really just his own rendition of the Junior girls in the gymnasium. Like come on, look at all those lil betches."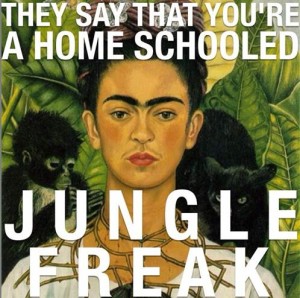 "Frida Kahlo's self-portrait with Thorn Necklace and Hummingbird shows how she loved to play with all the little birdies and the little monkeys."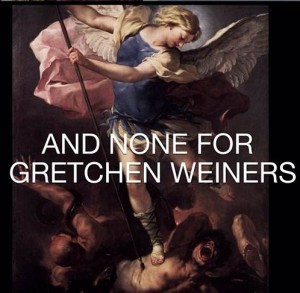 "Luca Giordano's St. Michael is handing out candy grams a little late this year."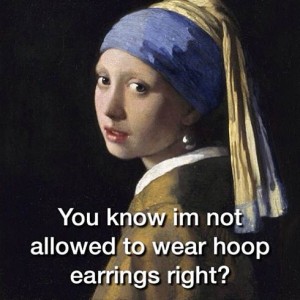 "Regina didn't just impose the "No Hoop Earrings" Rules on Gretchen."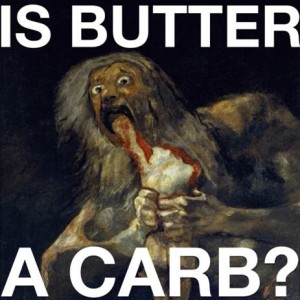 "When Francisco Goya's Saturn was Devouring His Son, we are positive that this thought crossed his mind. Mainly because he wanted to maintain his girlish figure."
It feels so good to finally find an Instagram account that really understands me, you know?
All images source Instagram
Posted by Tracy