#youdidnoteatthat
Do you ever look at your favorite celebrity, blogger or even (dare I say it?) friend's Instagram post of beautiful calorie-filled food and think to yourself…"you didn't eat that"??? Pretty sure every girl stares at their favorite model's 6-inch thigh gap and wonders how she can eat massive pieces of cake and keep those legs. Well @youdidnoteatthat is here to clarify — most serial food Instagramers, did not in fact, eat the food. Yeah, I'm looking at you size 00 model next to the plate of colorful macaroons.
@youdidnoteatthat takes Instagrams from the skinny celebs and shares them with witty captions, poking fun at the fact that so many people in the fashion world will post photos of food that they would never dream of eating, even on a cheat day.
In a recent interview with NYMag.com, the anon behind the Instagram account opens up about why she made the account, the feedback she is getting and what the most common Instagram food she's seen is. Spoiler alert (which is now a word that is officially in the dictionary!) she made the account to bring a bit of truth to the fake world that is Instagram. Believe it or not (I'm a believer!) a lot of the feedback has been negative, to the point where Cupcakes and Cashmere blogger Emily has blocked the account.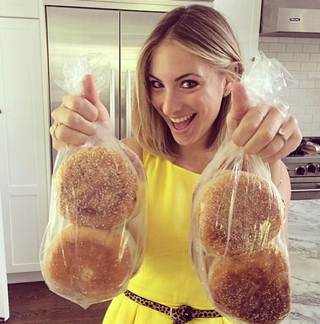 Image source Instagram
Follow her Instagram for a bit of reality in your social media feed, and take comfort in the fact that when you post an ice cream cone, you did in fact scarf it down 30 seconds later (or is that just me??).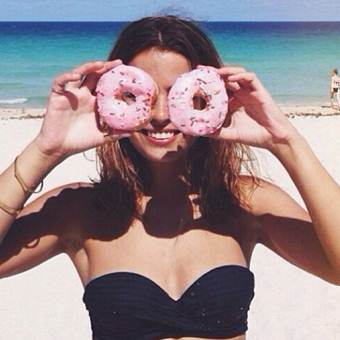 Image source Instagram
Posted by Nina