Young Person Fashion Is Stupid
Image source Buzzfeed
Twenty-eight years old may not make me long in the tooth, but it's the age at which I've begun to categorize younger folks as "others." They're loud, rowdy, I don't understand their fascination with Youtube stars, love for Justin Bieber or, most importantly, fashion choices.
The latest – young men boys are wearing crop tops now. I guess it's cool to look like you can still sort of fit into clothes from sixth grade? Before accusing me of double standards, I'll say lady crop tops would bother me just as much if women were also covered in thick body hair.
Rude Gyal's reasoning as to the necessity of male crop tops. Is he wearing his little sister's tank top?!
Umm…..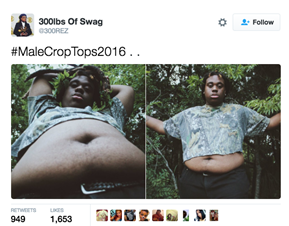 Image source Buzzfeed
Okay, no. STAHP.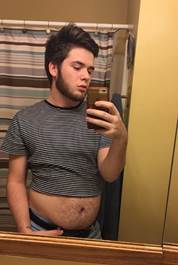 Image source Buzzfeed
Okay, sir, you have nice abs, but the crop top just makes you look like you've outgrown your clothes and refuse to buy more.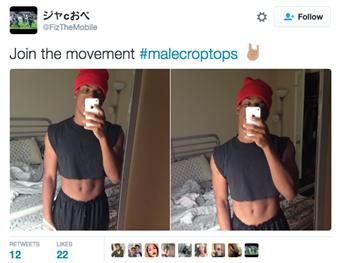 Image source Buzzfeed
Yes, fashion is cyclical and men wore crop tops in the early 90's. BUT Marky Mark, Will Smith (circa Fresh Prince of Bel-Air), Johnny Depp and the other crop topped men of yesteryear were also youngsters when they made the questionable fashion choice, proving my point that young people are silly.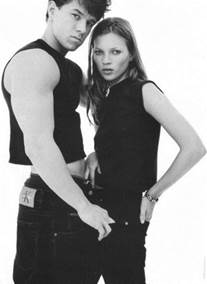 Image source Elle.com
Now to all the youths out there – put on a real shirt, pull up your pants and get off my lawn!
Posted by Destiny.