Knock 'Em Dead at Your Best Friend's Wedding
'Tis the season of weddings galore! Every time I talk to a friend — guy or girl — they tell me about their upcoming weekend trip to attend a wedding somewhere. I only have one wedding to attend this summer, but I think that's a rarity. Most people I know have at least two on the books. I've never had a bad time at a wedding and it's always fun to dress up for the nuptials. I've seen so many great dresses lately, I had to share my top picks with the ladies out there who are looking for something super pretty. I'm all about bright, eye-catching colors and patterns that'll guarantee compliments. The dresses below are the ones that made me stop in my tracks as I perused the racks at some of my favorite stores. If you don't think they look like much in the pics — trust me — they are what I call "wow factor" dresses. Keep in mind that these are pricey dress options — they're not for everyone's budget but fun to consider (or dream about), regardless!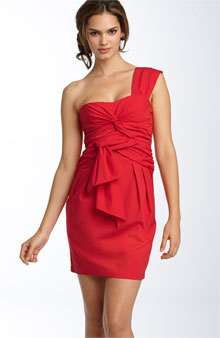 Nanette Lepore's 'Knot So Fast' Dress (I really love this version in yellow. Sold out everywhere online but I spotted it at Neiman Marcus, in-store!)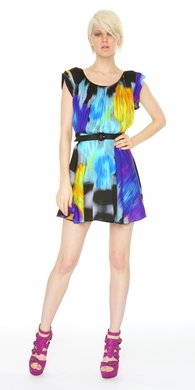 Alice + Olivia's Laurie Printed Dress with Belt (this is a watercolor, tie-dye dream dress).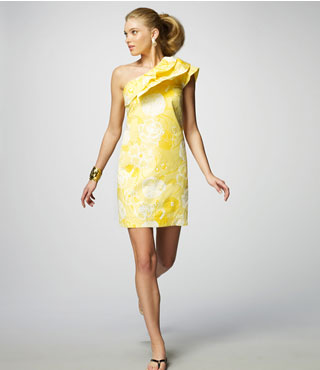 Lilly Pulitzer's Sandra Dress (I bought this at the Lilly store on Nantucket. In love!)
Posted by Brianne