Your Chance to Eat with A Real Italian Grandmother
Image source Eat With
Ever find yourself on vacation, strolling along the streets of Rome and flipping through the latest edition of Frommers to find the best "hidden gem" restaurant when all you really want is some little Italian grandma to open her door and invite you in for dinner? (Been there). Your wish has come true, my friends!
Introducing EatWith, a Tel-Aviv based global community created to pair the most welcoming of hosts with travelers interested in the most authentic dining experience available. Sign in, tell them about yourself and your next destination of choice, and you can search a database of willing hosts in that city excited to open their home to you for a meal.
Sound ideal but perhaps a bit too naive in terms of safety? Yeah, my Spidey-senses were perking up, too. EatWith makes it very clear on their website that they value safety and security above all else. Hosts are guaranteed up to a million dollars via third-party insurance coverage and guests are given piece of mind with a "EatWith verified" notation, meaning a company representative has visited the host's home, enjoyed the experience, and recommends going back.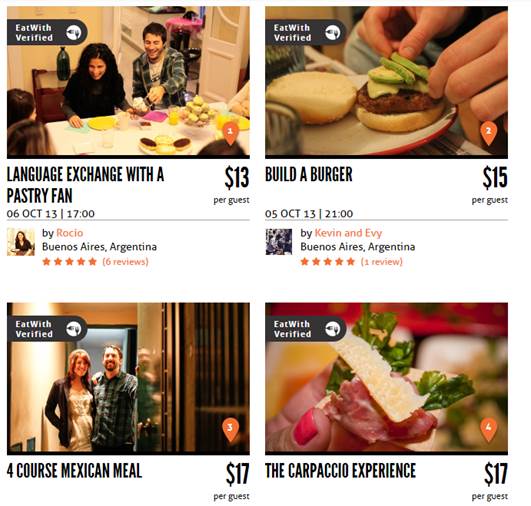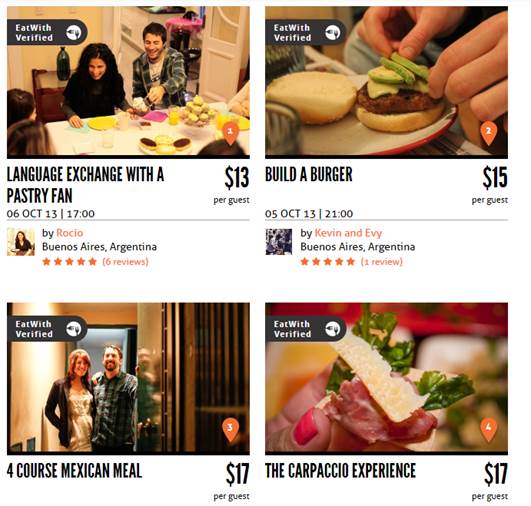 Image source EatWith
Opportunities are listed with photos of happy diners and suggested donation per guest, giving you search options for area, cuisine type, host language and location amenities.
And look – they even have Italian grandmas!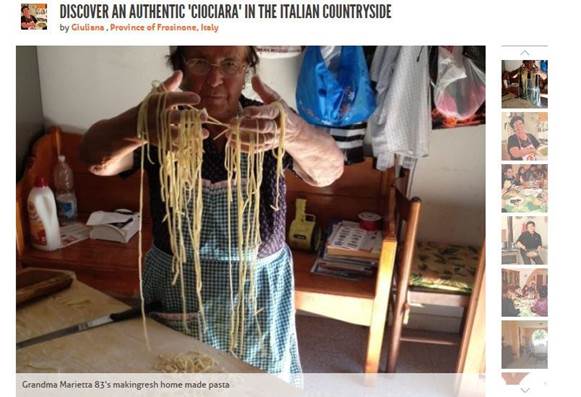 Image source EatWith
Posted by Emily