Your Mom's Hot Topic
In junior high, Hot Topic was where I'd cobble up loose change to buy a Smashing Pumpkins t-shirt. I'd tentatively walk around the daring clothing and accessory choices that I was far too self-conscious to buy. Even at the counter, I'd avoid eye contact with the pierced, dyed cashier out of guilt for sullying the "goth" store with my boring suburbia look. I understood that Hot Topic was a haven for the misunderstood who got to express themselves through a dark collective of clothing, make-up, music and attitude. And I respected their commitment to a style aesthetic, even though I didn't totally understand it.
But since 2007, Hot Topic's been revamping (or "unvamping") its trademark dark and alternative milieu in favor of pop culture.
First, they overhauled the store's layout. Good-bye vampire lair, hello H&M knock-off.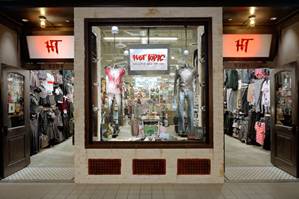 Image source BuzzFeed
Then, they carried clothes WITH COLOR(!) more suitable for a hipster rave than an episode of "Goth Talk." Geez, they even gave Perez Hilton his own clothing line.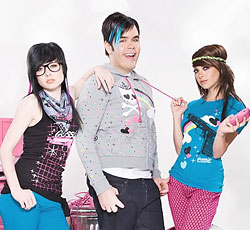 Image source NYMag.com
And the final nail on the non-coffin: the Twilight Hot Topic Tour.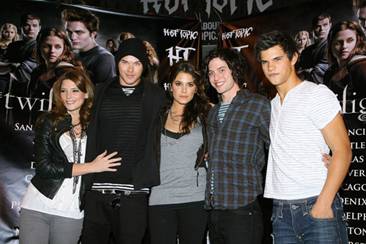 Image source FanPop.com
Last month, the chain was acquired by the same corporation that owns Talbots. Today, the typical Hot Topic customer probably looks like this: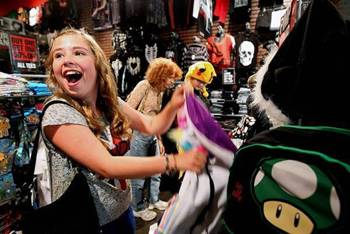 Image source LATimes.com
I guess junior high me wouldn't feel self-conscious going into this store today… but she also probably wouldn't actually want to.
Posted by Michelle