The Boston Globe Magazine's Best of the New issue included the opening of the Greater Boston Food Bank's new headquarters.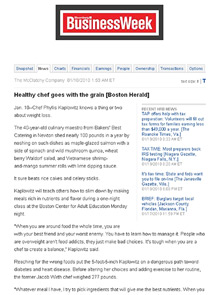 Bakers' Best Executive Chef Phyllis Kaplowitz talks about losing weight in Bloomberg Businessweek.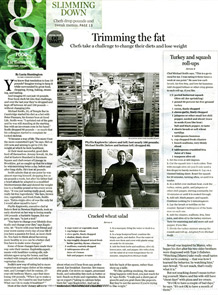 The Boston Globe's food section ran with our pitch on how chefs lose weight, featuring our clients Temple Bar, Bakers' Best and Eastern Standard.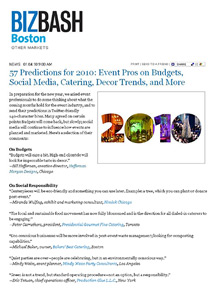 Michael Baker quoted on BizBash Boston blog on event industry predictions for 2010.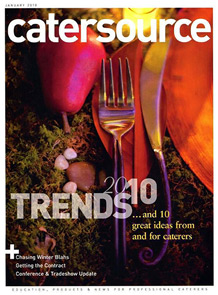 catersource includes Bakers' Best in piece on industry trends in 2010.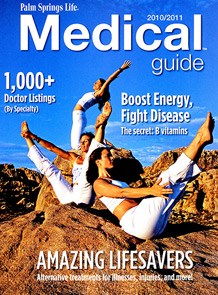 The Body Deli's Blueberry Fusion Resurfacing Facial Wash is showcased in Palm Springs Life, Medical Guide 2010.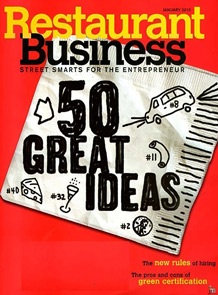 Eastern Standard's "Copyright Infringement Plate" is included in Restaurant Business magazine's annual "50 Great Ideas" issue.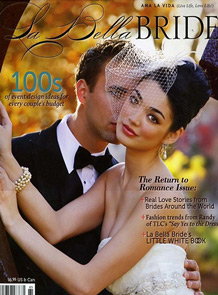 In an effort to keep Provincetown top-of-mind as a wedding destination for all couples, we secured it's inclusion as one of La Bella Bride's Top 10 Most Romantic Honeymoon destinations.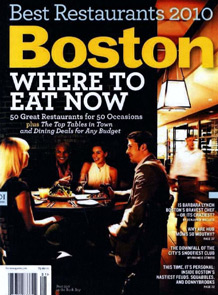 Our outreach efforts around Temple Bar's vegetarian options paid off when the restaurant was selected as the best place to take a vegetarian in Boston magazine's annual food issue.