Men's fashion week wrapped up last month. #Yawn Wait, don't stop reading, it gets better… Normally, (no offense, guys) I could care less about the presentation of men's fashion – the trends aren't exactly groundbreaking (for good reason; the average
We've all been there. One evening on your commute home on the T, you've found yourself scrolling through the Instagram photos of your ex-boyfriend's sister's best friend's account, checking out her most recent Euro Trip. How you got there? You're
So have you heard that the Russian government is currently waging war against produce from the West? In response to sanctions against the Russian Federation last year, an embargo was put into place that would prohibit the import of foodstuffs
Remember back in 2005 when Jude Law was engaged to Sienna Miller and admitted to having an affair with his kids' nanny? And then the nanny did a tell-all interview in which she detailed their sex life in explicit detail,
I, my friends, am a sorority girl. I joined Delta Zeta my freshman year at University of Hartford and immersed myself in the bullsh!t and endless memories every sorority girl gushes about throughout their four years of college. I fought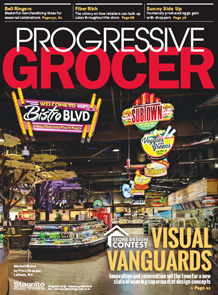 Secured by Boston and New York public relations agency marlo marketing, Progressive Grocer features Pretzel Crisps' holiday flavors and holiday merchandising strategy.
If there's one thing in life that's for certain – aside from death and taxes – it's that tastes, trends and people change. Where I was once a college gal prone to ordering drinks made with Malibu and UV Blu,
Listen up, because this is much more important than whatever it is you're doing right now. I have recently discovered that an Instagram account named "Hot Dudes with Dogs" exists. As you might be able to figure out from the