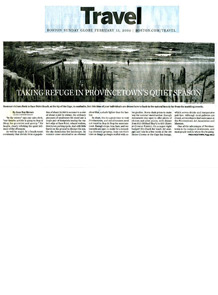 Our continued efforts to drive traffic year-round resulted in a story in The Boston Globe about Provincetown during the off-season.
Agency clients Eastern Standard, Bin 26 Enoteca, Hotel Commonwealth, Seaport Hotel, Aura Restaurant and Tamo Bar were featured in a Boston destination story in Cape Cod Life.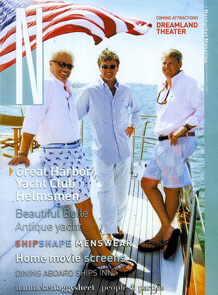 N magazine covers the completion of the construction of Great Harbor Yacht Club with the cover story.