Pretty much everyone has been raving about Harvard Square newbie Russell House Tavern. From the food ("tempura poached egg, it's like they're in my head and know my dreams") to the drinks (""Oh Drink, if you were in any more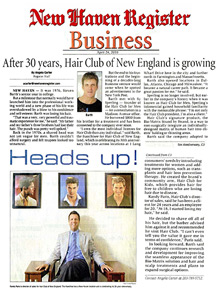 The New Haven Register catches up with the Hair Club's Steven Barth & Randy Paris to find out the company's secret to 30 years of success.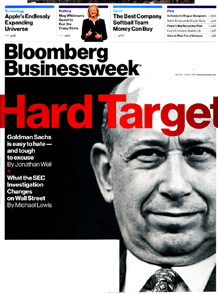 Bloomberg Businessweek discusses Le Whif in "Choose Your Jolt," a feature on alternative means to consume caffeine.
While reviewing Spa Week offerings, my eyes rolled over an unfamiliar term, "Vajazzling." The treatment involves a vigorous bikini wax (read: not a hair down there) followed by jewel application in an artful design of your choice. Blinged-out nether regions? Now I've
Love her or hate her, NYC socialite, Olivia Palermo, certainly made an impression on viewers of MTV's hit reality show, The City. Immaculately dressed with a flawlessly evil attitude to match, Olivia turned heads and stirred trouble during every episode.
This delightfully spring-y weather is not the only sign of what's in our climactic future. The onset of spring also means that wedding season is just around the bend. While I have yet to reach marrying age, many of my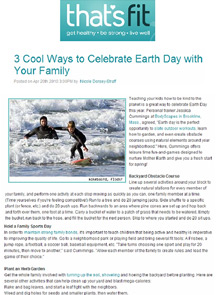 AOLHealth.com's website, "That's Fit" features family friendly activities from a BodyScapes trainer.
I always get so excited for the warm weather because it means that I can finally break out my favorite neon nail colors. I'm talking hot pinks and purples, sometimes orange and yellow, and, of course, the accompanying judgmental "Wow.  That's….bright." Well,
When the temps start rising above 70 degrees, it's only natural to want a crotch full of leather, right? Despite common sense reservations to the contrary, the buyers at departments stores across the country have loaded up on the trend, stocking