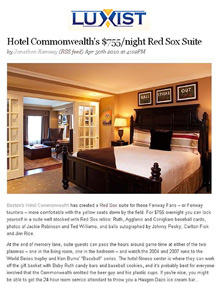 Luxist reports on Hotel Commonwealth's Baseball Suite.
Trying to get a straight answer to the question about the state of the economy these days is like, well, trying to predict where the next earthquake will hit (a little Debbie Downer, anyone?). Depending on who you ask, housing
On the DVR schedules of nearly every mm/c lady and gent this season was the Bravo series "Kell on Earth." Comments about Andrew's sartorial taste, Skinner's meltdowns and Kelly Cutrone's commanding presence punctuated office chatter as the show gave us a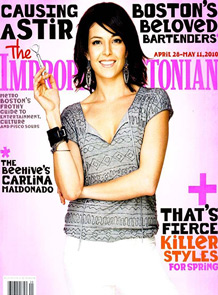 The just-opened Russell House Tavern is introduced, next to a perfectly-positioned tease on the soon-to-open Island Creek Oyster Bar in The Improper Bostonian.
Dirty. That's how I like my vodka. Who knew there were additional uses aside from imbibing it!? So, if you prefer gin (blech) or refrain from alcohol consumption altogether, here are some other reasons to buy up the V. Poison Ivy:
Taste of the Nation, Taste of the South End, North End, Back Bay…the list goes on! However, coming up in a couple weeks is the 2nd Annual Taste of Dorchester to benefit Massachusetts Affordable Housing Alliance. Though still emerging (even
Recently I was sent the short film, Nuit Blanche. I was so blown away by the digital effects and cinematography of this 4:41 movie that I had to share it with all our faithful m. blog readers. Canadian filmmaker Arev Manoukian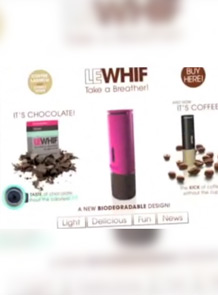 G4's Attack of the Show discusses Le Whif in a segment about alternative coffee consumption.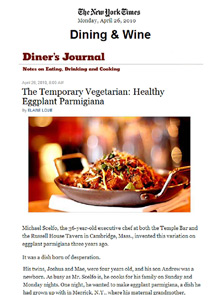 Russell House Tavern & Temple Bar's Executive Chef Michael Scelfo shares his variation on eggplant parmigiana in The New York Times column, "The Temporary Vegetarian."