The numbers are in! Cosmo reports that an estimated $10 million was spent on the wardrobe and accessories for Sex and the City 2. Only the best for SJP and her girls! Certainly the movie will in no way reflect
Remember the days when in order to see your photos, you had to run to the store and actually wait for them to be developed? When the inevitable embarrassing or unattractive shot was captured for ever-lasting mockery? One of my favorite
Catherine Stanton Schiff talks about recently-revived Narragansett Beer's past, present, and future with CEO Mark Hellendrung on Voice America's Cocktails for Everyone!
A while back my friends coined the term, "a caricature of oneself," to describe the phenomenon of kids named Sully who live in Southie and wear scally caps on the regular. The term is meant to describe a person who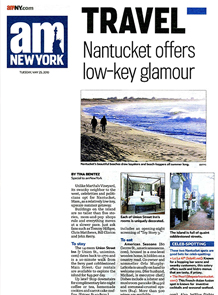 American Seasons & the Union Street Inn are featured in this Nantucket piece in amNewYork.
Cheryl Kremkow explains Gemvara's customization process to Luxist.
Really?! With everything else the MBTA has to worry about, one of their biggest initiatives (and expenses) of late is managing the behavior of passengers! Just launched, Boston's MBTA has introduced a Courtesy Campaign to encourage mindfulness of others and
Recently one of my favorite beauty sites, The Beauty Bean, started a movement called "Make-up Free Mondays", where, you guessed it — people are encouraged to not wear make-up on Mondays. AHHHHH!! In an effort to promote natural beauty (ala Jessica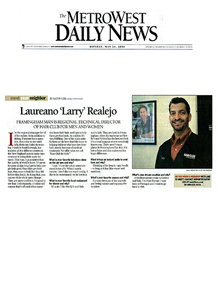 The MetroWest Daily News highlighted the Hair Club's Regional Technical Director in a "Meet Your Neighbor" feature.