When I turned 20, my friends congratulated me on not becoming a teen mom. As each one of us would cross over into adulthood, we would forget the birthday and celebrate getting past the hurdle of potentially ruining our lives
In much the same way that your choice of pet speaks volumes about you as a person, so does your choice of transportation. Normal people walk, people with a death wish ride bicycles through city streets, weirdos ride Segways without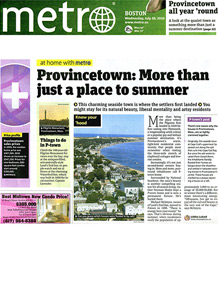 Metro features Provincetown as not only a summer vacation destination, but a year-round home.
Treat Cupcake Bar is profiled in the Boston Globe's "Short Orders."
We all know Lady Gaga has forever influenced fashion, music and overall pop culture, but have we finally taken it a step too far?  A New York Times article from earlier this month introduced us to the latest fashion fad
I have to admit, when my friend Kate first made reference to the pediatric health debate over slapping a "choking hazard," warning label on hot dogs, I laughed out loud and the room erupted in jokes regarding strategically placed
It's hard enough to keep up with the latest fashion trends as an adult; now babies have to deal with keeping up with them as well. What's that — babies? That's right — Cynthia Rowley has teamed up with Pampers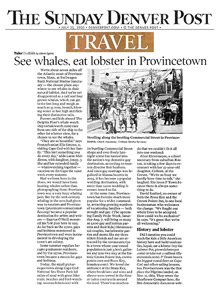 Nationally-syndicated family travel columnist Eileen Ogintz features Provincetown as a summer destination in theSunday Denver Post.