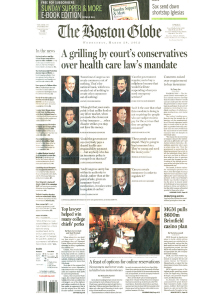 The Boston Globe highlights UReserv in an article on the launch of online reservation services that challenge OpenTable by being cost-effective and easy-to-operate for restaurant owners.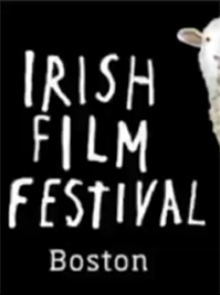 Actor Stephen Rea talks about Irish film with Greater Boston's Jared Bowen and Irish Film Festival Co-Director Dawn Morrissey.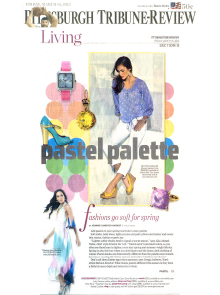 The Pittsburgh Tribune-Review highlights Gemvara.com's Naked Gem Cushion Cut Ring in a trend round-up of pastel accessories.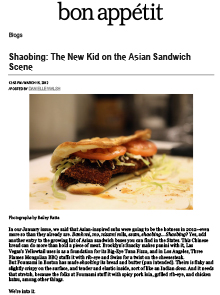 BonAppetit.com explores the concept of Asian sandwiches by following Michael Wang as he prepares freshly made shao bing for Foumami's signature sandwiches.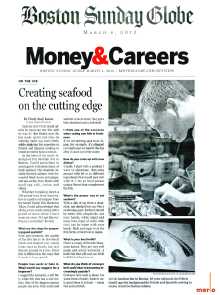 The Boston Globe goes behind-the-scenes with Chris Gould, sashimi chef at Ken Oringer's Uni Sashimi Bar.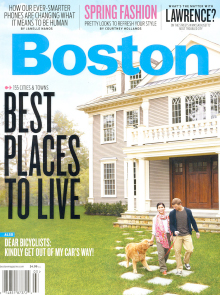 The March 2012 issue of Boston magazine highlights Jasmina Aganovic, Founder of Stages of Beauty, in its "Rising Star" column.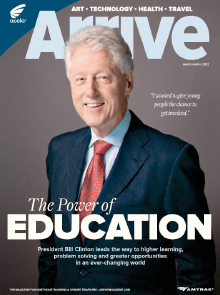 Michael Wang, owner of Foumami, is profiled in Arrive magazine's "Trendsetter" column for bringing American diners an authentic taste of Asia through sandwiches served on house-baked shao bing bread.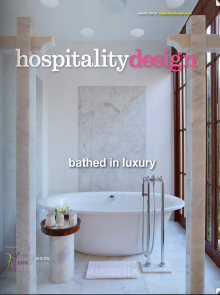 The luxury issue of hospitalitydesign, a high-end industry trade publication, includes Clio in a story about established fine dining restaurants undergoing relaxed renovations. Ken Oringer's flagship Boston restaurant is included alongside eateries from other notable chefs like Wolfgagng Puck, Eric Ripert,