Being the experienced, married woman that I am (8 months a newlywed and counting…!), I am often asked advice from my engaged friends on, well, every question that Emily Post simply cannot answer. For instance, a friend recently asked me my
Any grand plans for the first weekend of June? A relaxing trip to the beach? Maybe a day out on a boat? How about a Nudist Expo in Vegas? Yep, that sounds about right. On June 1st and 2nd, Las
The Boston Herald recently ran a front-page story about a federal investigation into the hiring practices of South Shore coffee chain Marylou's Coffee. As a proud South Shorian and Marylou's supporter, this doesn't come as a shock to me. Is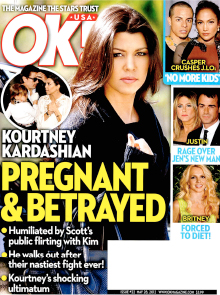 The May 28, 2012 eition of OK! magazine features Dermelect Cosmeceuticals' Luxurious anti-aging nail lacquer in a round-up of lavender polishes similar to the one Jessica Alba wore at an event.
As someone who is in the process of earning a degree in communications, I cannot tell you how many times I am reminded to proofread, proofread, proofread. In my PR writing class, five points were taken off of assignment grades
I recently read a feature in an accessories trade magazine that highlighted this $54 monogram script necklace as a suggestion for retailers to add to their jewelry offerings. At first I was impressed with the retail price since $54 is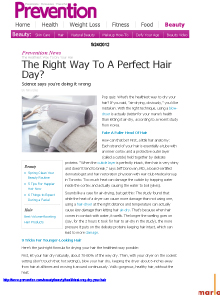 Dr. Jeff Donovan of Hair Club advises Prevention.com readers on how using a hair dryer may cause less damage to your hair than air-drying.
I'm a big fan of cool bags — from the oversized purse to the itty bitty clutch — but there are a few occasions where carrying something around just doesn't work for me (think crowded bar, festival, etc.). Since I'm pretty sure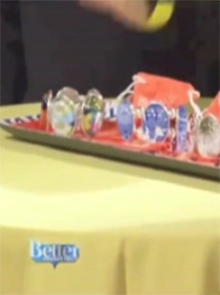 BETTER CT features the Joolz Hayworth bracelets from DailyGrommet.com on its show, "Fabulous Finds" as the hosts giveaway one bracelet to each member of the audience.