If you like to live (or rather dress) on the edge, I think I found your new pair of shoes. Those of you who fear sharks, need not read any further, as Kobi Levi's patent leather creations are shaped like this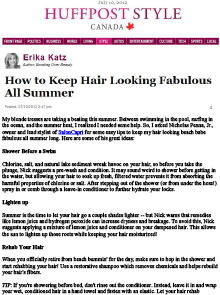 THE HUFFINGTON POST CANADA features summer hair tips from SalonCapri's Nick Penna in its "STYLE" section.
With all the seasonal talk about "hot" new roof decks and patios in Boston, I think it's time we went back to our roots to revisit the quintessential Boston experience: the Allston (or Cambridge or Somerville) rooftop gathering. Who can
Dear World, Let's pump the breaks on the nail art, shall we? Honestly, Pinterest should just create a side project solely for people to post photos of their glittery, geometric manicure designs because I'm tired of them distracting me from DIY
Can't get enough of HBO's hauntingly raw new series Girls? No shame, I can't look away either. Though the show tackles several less-than-savory themes and issues (young professionals struggling to make ends meet in the big city, getting financially cut
I don't have to tell you why we should all wear sunscreen. We've heard the statistics and, probably more effective, seen living, breathing examples like the Tanning Mom and this hot mess. That said, it's safe to say that most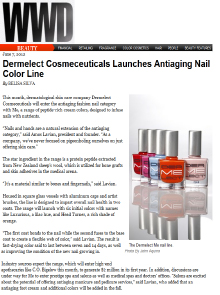 WWD.com highlights Dermelect Cosmeceuticals' new launch of peptide-infused colored nail polishes on June 8, 2012.
After seven years on the East Coast, the Texan in me is pretty much neutralized. My accent is gone, I no longer blast the AC as soon as the weather hits 70 (degrees) and I finally sold the trusty steed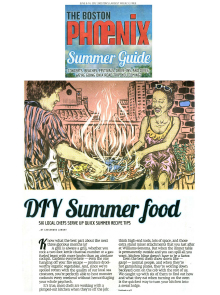 The Boston Phoenix offers summer cooking tips for the home chef with recipes from notable local foodies like Mark Goldberg of PARK Restaurant & Bar, Douglas Rodrigues of Clio, Michael Wang of Foumami, and Dave Becker of Sweet Basil.