Without sounding too much like an infomercial, I'm pretty sure I've discovered the perfect addition for your Thanksgiving table. Whether you're hosting Thanksgiving yourself or attending as a guest, the 'Turkey Cake' is where it's at. Forget the sausage, onions and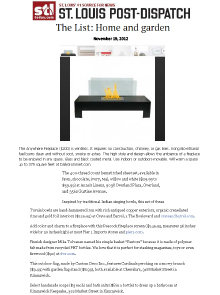 The Anywhere Fireplace from DailyGrommet.com is featured in a entertaining and décor product round-up onSt. Louis Post-Dispatch's online component.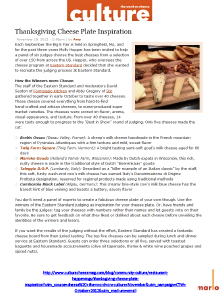 The blog for culture magazine features Eastern Standard in a post highlighting the restaurant's staff-selected current cheese board and juried cheese tasting.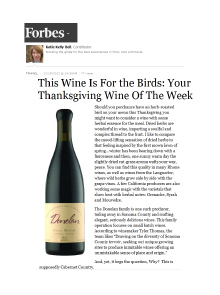 Donelan Family Wines' Cuvee Moriah is prominently featured on Forbes.com as the Thanksgiving Wine of the Week. Winemaker Tyler Thomas is quoted in the piece, which refers to the wine as a "pitch perfect Turkey match."
Have you read Pete Wells' awe-inspiring review of Guy Fieri's piss poor new restaurant in Times Square? Were you surprised at all that the king of "no-collar" American cuisine is putting forth blue cocktails that glow like nuclear waste and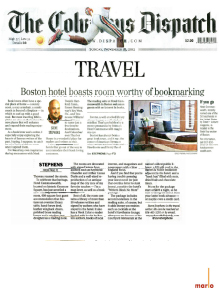 Hotel Commonwealth's Reading Suite is featured in a front-page Travel section column.
Cosmo may not be moving the feminist cause forward but it is filled with 101 tips for being flirty, fun and fabulous. The editors trade in alliteration and listicles and let me tell you, they do a bang-up business. The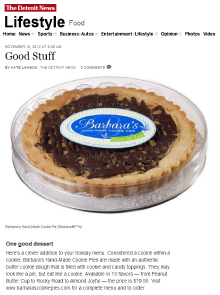 The Detroit News online introduces cooksimple's Cranberry Wild Rice as an easy, all-natural Thanksgiving side that the whole family will enjoy.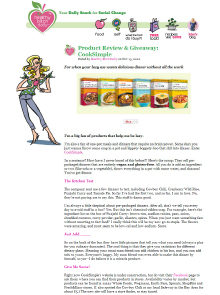 cooksimple's gluten-free meal kits are featured on healthy bitch daily as a product review and giveaway. The writer stresses the convenience of the kits and calls cooksimple a "miracle product."