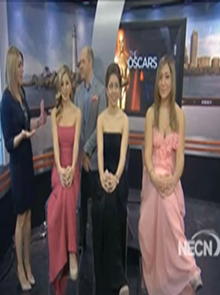 Owner and head stylist of SalonCapri Nicholas Penna Jr. features his DIY Oscar hairstyles on NECN's "The Morning Show" alongside host Bridget Blythe. As the expert, Nick describes each hairstyle and how the viewer can achieve this look at home.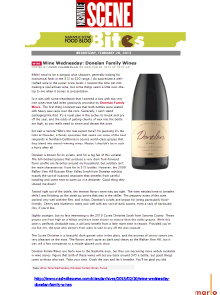 Donelan Family Wines' Cuvee Christine and Walker Vine Hill River Valley Syrah received very positive reviews fromNASHVILLE SCENE's food blog "Bites." The review says, "…good things come to those who wait. Take your time. Crack the wax and let it
Once the leftover chocolate hearts have cleared the shelves at 75% off this week, every drugstore and big box retailer around the country will make room for rows and rows of one of the most horrifying and unnatural incarnations of
Earlier this month it was announced that Marc Jacobs had been named the new Creative Director for Diet Coke, and last week his limited edition cans were revealed. As part of the brand's 30th anniversary campaign, Jacobs designed limited edition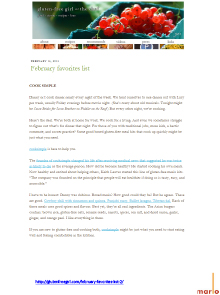 cooksimple is included in the blog's first list of "Favorites," highlighting cooksimple's convenience and health benefits and making believers out of Shauna and her husband, the chef, with its great flavor.
In an era when Match.com's "1 in 5 relationships" claim seems low and Facebook messaging is the new bar chatter, no matchmaking technique should come as a shock. From animal-lover-only dating sites to speed-dating for burrito buffs (an mm/c-approved method!),
It is not that I hate Valentine's Day, I simply wish it didn't exist. Between the pressure to find a date and the overwhelming amount of chocolate hearts that consume the aisles of CVS, sometimes it's just too much to