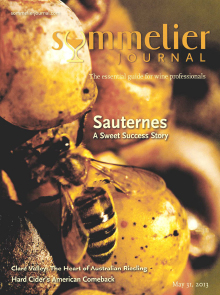 Orla Murphy LaScola, Co-Owner, General Manager and Sommelier at Nantucket restaurant, American Seasons, lends insight about her use of reserve wine lists inSommelier Journal's Shop Talk column.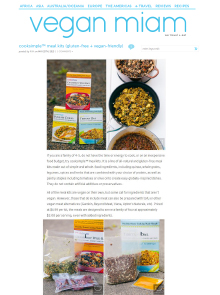 cooksimple receives a great review by the blog vegan miam, highlighting the product line's convenience, low cost, and customization options.
There's no way to accurately quantify the crazy number of crazies that roam the streets of Beantown on any given day. From religious advocates to the most opinionated of the homeless population, to solicitors begging for my hard-earned cash, it's
During my annual spring cleaning flurry last  weekend I came across two peculiar items that comprised an inheritance from my late grandmother. Pushed back into the depths of my rather prolific bookcase, the 700-page volume, Amy Vanderbilt's Complete Book of
P. Diddy, Puff Daddy, Diddy – whatever your name is right now because I really can't keep track anymore… you just made my day. In a crazy viral Twitter-frenzy, Diddy set off the rumor mill by announcing on his Twitter
Joseph Cote of Café de Boston visits NECN's The Morning Show to discuss the restaurant's new Summer Salad options.
FINALLY – Sofia Vergara and I have something in common. The Modern Family star recently told Cosmopolitan there are certain clothes she can't wear because of her 32F chest. "I can't wear something backless, because what holds them up? Then
In case you haven't heard, on May 26 the legendary TV show, Arrested Development, will make a roaring return to a Netflix screen near you! If you like dysfunctional families, inappropriate humor, clueless grown-ups, magicians who ride around on Segways, a