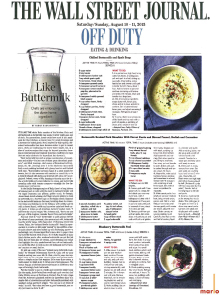 Matthew Jennings, Chef/Owner of Providence's Farmstead, Inc., provides insight on his favorite ways to incorporate buttermilk into dishes, highlighting his use of the classic ingredient in a recipe for Blueberry Buttermilk Fool.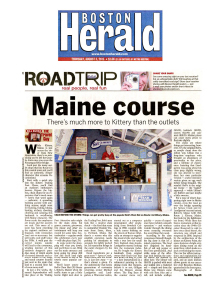 Bob's and Robert's were featured in the "The Travel Guy" column of the Boston Herald — a two-page spread focused on their fresh, authentic menu items, signature décor, and locally-sourced ingredients.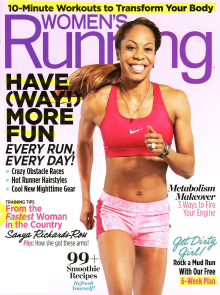 Owner of SalonCapri, Nicholas Penna Jr., is featured in an athletic-themed styling how-to article.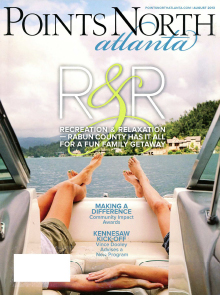 Paint Nite is showcased in high-end Atlanta glossy POINTS NORTH atlanta in their "FIVE things" column, which includes a photo and upcoming events in the area.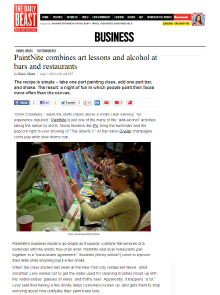 Paint Nite is spotlighted nationally as the newest addition to the "add alcohol" activities that are "taking the nation by storm." NYC artist and instructor Jonathan Levy and co-founder Daniel Hermann are quoted.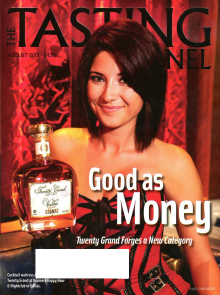 Area Four is featured prominently in a story around creativity in the local dining scene, noting that the location, wood-fired pizzas and craft beers make the restaurant a great place to try when in town.