Back in college, I had a philosophy professor who liked to pepper up his lectures about Kant with his thoughts on social media. A lot of it has faded over the years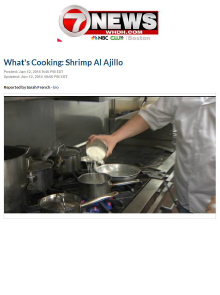 Joe Cassinelli, chef/owner of The Painted Burro in Davis Square, serves up the restaurant's Skillet Roasted Shrimp al Ajillo with "What's Cookin'" host Sarah French while providing viewers with commentary on the dish and restaurant concept.
Speaking as a tattooed person myself, I will say this – tattoos are like Pringles: "Once you pop, you just can't stop." While it may seem strange that getting repeatedly pierced by a needle for hours on end can leave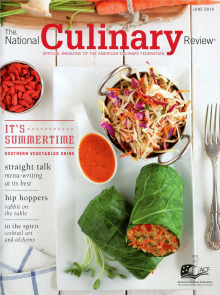 Accomplished executive chef Matthew Tropeano shares his culinary journey from up-and-coming New Yorker to Cape Cod's most exciting new chef at Pain D'Avignon boulangerie and bistro in Hyannis.
Airbnb has had a good streak of victories lately, from winning a legal standoff in New York regarding customer privacy records to beefing up its app with new options to instantly book a place to stay that night or weekend.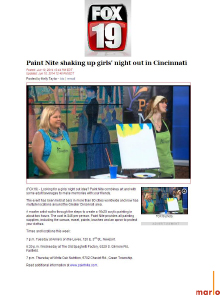 Paint Nite is featured in a live segment on Cincinnati's FOX affiliate, during which a local licensee and artist detail a typical Paint Nite event and show the beginning stages of a popular painting.
Good news: booty shorts are so last summer. Can we join together in a synchronized sigh of relief? This summer, I'm trading the exposed thigh look for a more conservative style and crushing on the latest and greatest of 50's-inspired fashions:
Here's a fact that will make any m. blog reader feel old – at the end of May, Mariah Carey put out her 14th studio album, Me. I am Mariah. Her first album, self-titled Mariah Carey, came out 24 years