As any well-appointed Pinterest fitspo board (for the uninitiated, that's "fitness inspo" or "fitness inspiration") will tell you, "Strong is the New Sexy." Instead of admiring how thin a woman is, we now admire how toned she is. This, obviously,
We've all been in those awkward situations where it's just a bit inhumane to laugh; the need to abstain making your poorly repressed chortles escape from your lungs with even more rambunctious glee.
Yo. That's the name and sole feature of a new app that's gaining popularity in the App Store and Silicon Valley. Up until recently I had no idea that "Yo" was a thing, let alone an app that has actually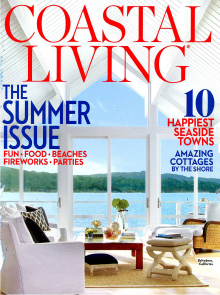 Union Street Inn is featured in the "Room Service" column, noting it as one of the most friendly and refined B&B's on Nantucket, as well as highlighting how readers can recreate the feel at home.
Growing up, I was a self-proclaimed Barbie Girl. I had a kid-sized Barbie corvette that I would take joy rides in around my backyard, and about 10 different Barbie dolls that each had a specific style and occupation. On any
The last time I took a CPR class was when I was 17 years old and living the dream as a summer camp counselor. While I recognize that CPR is such a valuable skill to have, safe to say I
It's no secret that more people are relying less and less on Facebook as a means to communicate with friends and acquaintances. I have found that I know more about my friend's cousin's brother than I ever needed to, and