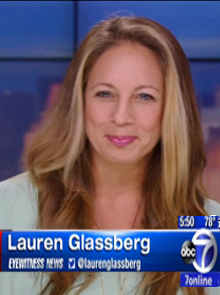 A segment on the Miss Harlem Shake contest features interviews with owner Jelena Pasic and two semi-finalists, Elan and Casandra, who explain why they deserve to be the next Miss Harlem Shake!
Have you ever walked through the Public Garden and felt so captivated by the smell of fresh flowers that you wanted to carry it with you everywhere? A little reminder of that happy, fresh-scented moment lying right below your sniffer
Emily Heaton. She's from Virginia and just celebrated her 7th birthday. Oh, and she recently became a princess… thanks to her Daddy. According to my girls at Betches Love This, the "World's Biggest Pushover," Jeremiah Heaton, bought his baby girl an
I go to a lot of really cool concerts so it's rare for me to have severe concert envy, but right now I can honestly say I've never been more jealous of anyone than I am of Marcus Haney. Who
I've been a selfie-hater since selfies came into existence and squashed any hope that my generation (millennials) had for proving that we're not ruining America.
We all have those friends; you know the ones who are constantly documenting every moment of the night by snapping pics and uploading them to Instagram immediately.
When I was in college I took an anthropology class called "Beauty, Body Image, and Identity," which I thought was going to be about eating disorders and the like, but it turned out to be a fascinating study on various