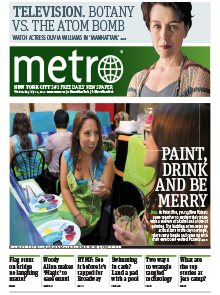 A metro New York reporter chronicles her positive experience at a Paint Nite event in New York City. Paint Nite is highlighted prominently on the cover and second page of the daily paper.
Ever been stuck in an airport by yourself over night? I haven't and I'm not sure what I'd do if it happened to me, but I am pretty sure I wouldn't be able to create an awesome music video like
Ya'll know I love the 90's. It's no surprise that I consider Seinfeld to be one of the best TV shows of all time (along with the rest of the world). You can watch the re-runs over and over and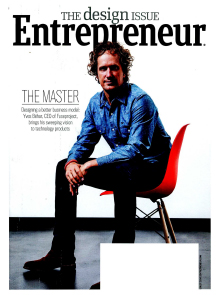 New England Soup Factory Chef and Co-Owner Marjorie Druker provides her tips on leading a healthy working partnership with a spouse in the "Ask a Pro" section.
Yankees yan-kees noun the evil empire, overpaid crybabies, the bane of a Red Sox fan's existence
Whenever a friend is in need of a smile; whether it is after a break-up, a work crisis, or they're just straight up having shitty day, I have a tool in my back pocket ready to whip out.
I am a firm believer that music makes everything better. I always seem to have something playing in the background – a little soundtrack to my life, if ya' will. My "workout" Spotify playlist is a necessary accompaniment for my
Harlem Shake received the "Best Shakes" title in the "Best of Bella 2014" awards, highlighting the restaurant's local milkshake ingredients and signature flavors.
Apparently musically inclined felines are "a thing" right now– you heard all about metal cats, kitties with metal head parents posing for the camera. I must say I'm a huge fan of the contrast between fluffy four-legged-friends and their tatted