Paint Nite is featured as the cover story of the "STYLE" section, positioned as the front-runner in the social painting sphere and differentiated from brick-and-mortar painting companies.
As a child, I thought I was an artist. Not just creative or talented, I'm talking full on artiste. I could make anything out of pipe cleaner (why did ALL childhood art projects revolve around pipe cleaner?!) and to this
Unicode Consortium, the company behind the standards of text's appearance in software, introduced roughly 270 new emojis this month. You know, the funny little shapes that allow us to communicate messages like "crystal ball, dragon, ice cream cone" and expect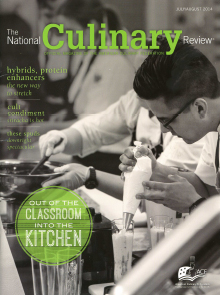 Chef Louis DiBiccari shares his experiences in the culinary classroom in "From Classroom to Kitchen," a feature on chef education.
I would consider myself a fan of futuristic fashion as long as it maintains a modicum of elegance and steers clear of the Judy Jetson aluminum lady look. I do adore the contemporary statement-making accessories that have been decorating the