I've always loved cooking shows and even as a little kid, Julia Child and Martha on PBS were in the Saturday morning TV rotation along with cartoons. And today, I'm on the edge of my seat when the risotto turns
Kids are weird. Anyone who knows me knows just how uncomfortable I am around babies. They're awkward. I'm awkward. I honestly just don't understand the little humans and have never had a desire to have one myself.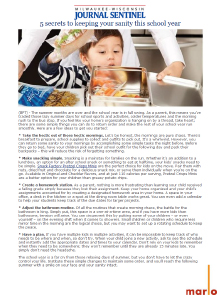 In an article outlining 5 tips for parents to keep sane this school year, Pretzel Crisps Minis are highlighted as "the perfect choice for kids on the move."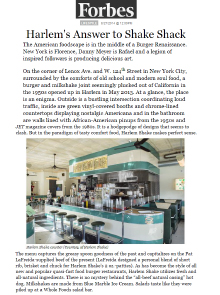 Forbes contributor Hunter Atkins visits Harlem Shake, praising the restaurant for the funky 1950s décor and high-quality comfort food, from Barbecue Onion Burgers to Red Velvet Milkshakes.
Anyone who follows my m.blog posts knows how I feel about dogs. Plain and simple, I can't get enough of 'em. Want to know the way to my heart (okay, besides my stomach)? Send me any and every adorable puppy
While I've done a downward facing dog or two in my day, I'll be the first to admit that I'm more drawn to yoga products than I am the practice.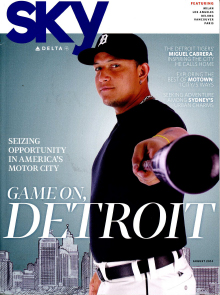 American Seasons and The Proprietors are two of four restaurants included in this brief Nantucket write-up in the popular in-flight.