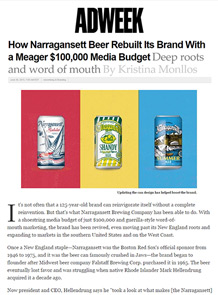 The article examines Narragansett's growing success on a modest media budget based on an interview with President and CEO Mark Hellendrung.
At the awkward age of fourteen when most girls were flipping through the pages of Cosmo and playing Truth or Dare, I was memorizing the words to Bohemian Rhapsody. My friend Natalie and I would walk to her place after
Zookeepers and animal handlers around the world have shared photos over social media, with the #JurassicZoo, imitating Owen Grady's (played by Chris Pratt) "raptor-soothing " stance. It's no surprise to me that Jurassic World has been a mega-hit, topping $400
Charlize Theron shows us how to walk in like a BOSS: Christina Aguilera reminds us that some people just can't handle confident and assertive women: But, like Chelsea Handler, we should always stand by our own opinions and not be afraid to
The bio of popular Instagram account @foodintheair reads: "Do you like food? Do you like air? If you answered yes to both, insta #foodintheair." And apparently, there are a fair amount of people that like both food and air; with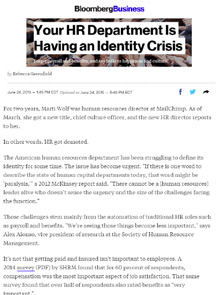 ThinkHuman CEO Meredith Haberfeld shares her expertise throughout this article about the changing nature of human resources departments.
In an article featuring what's new on Cape Cod, South Hollow Spirits' Distillery Tours are highlighted, noting that SHS is "the first legal distillery on Cape Cod since Prohibition," offering two molasses-based rums.
Before we discuss anything, watch this video, preferably with all your girlfriends. Go ahead, I'll wait.