During my time here at marlo marketing, it has been my joy to spread the word about one of the city's cooler events – CREATE. It comes but once a year, traditionally falling on a warm June Sunday, and celebrates
Secured by Boston and New York public relations agency marlo marketing, The Providence Journal features an article about Narragansett Beer's 125th anniversary. The write up highlights the history, revival and future of the beer brand and includes personal anecdotes from
The halls have been undecked and gifts have been unwrapped and we're all looking forward to toasting to 2016 -- but is it really the end of the year if DJ Earworm doesn't release his super-mega-mix-mash-up of the year's best
Cat cafés have been all the rage in cities like Tokyo, London, NYC, and even Boston, but the cat trend doesn't stop there. Recently, the calming effect cats have on humans has been introduced to another peaceful practice – yoga.
Movember may be over, but Pierce Thiot and his wife Stacey are far from shaving his prickly whiskers. The sensation all started when Thiot decided to store a pen in his beard at work. Later, while visiting his family for Christmas,
Following a pitch by Boston/New York public relations agency marlo marketing, The Wall Street Journal featured a martini recipe and expert tip from Boston bartender, Will Thompson. Thompson is the bar manager at Yvonne's, a modern interpretation of the supper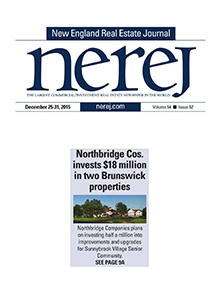 marlo marketing, a public relations agency with offices in Boston and New York, secured coverage of Northbridge Companies' acquisition of Sunnybrook Village and overall Maine expansion in the weekly newspaper.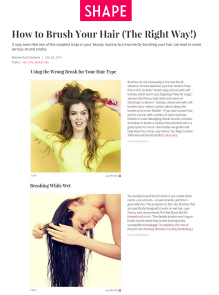 Secured by Boston and New York public relations agency marlo marketing, Shape.com features expert hairbrush picks and techniques for optimal and healthy brushing from owner and lead stylist of SalonCapri, Nick Penna.