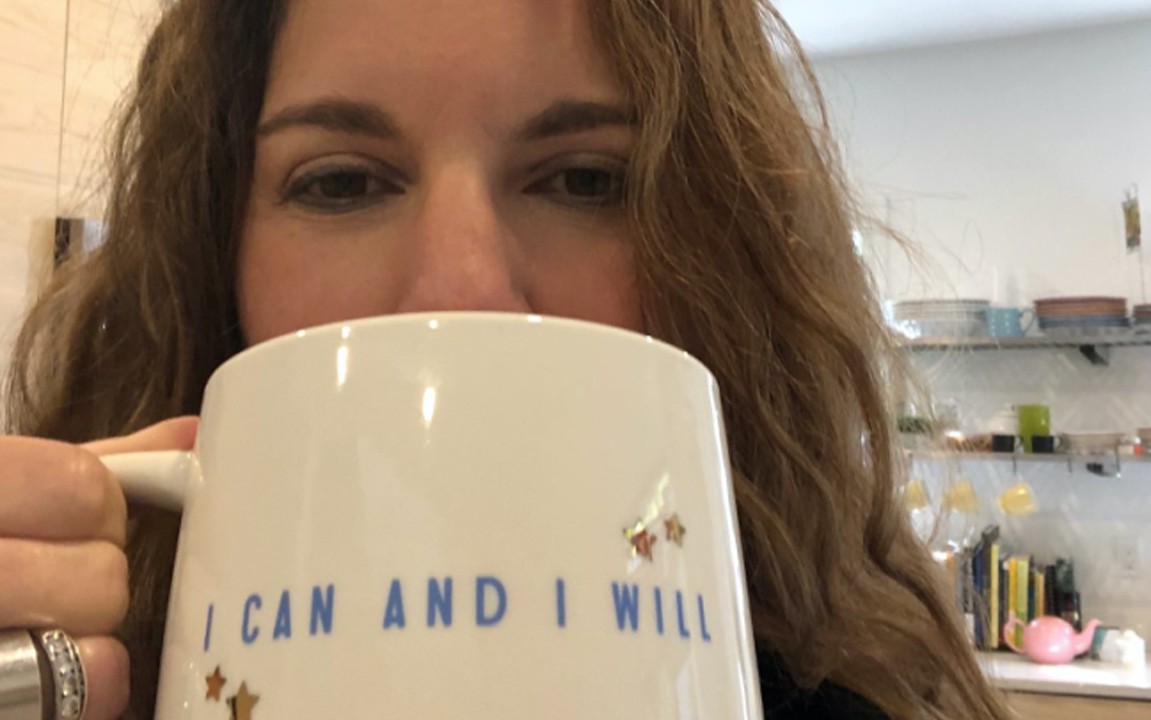 My Big A** Mug
If you follow any of our social channels, you probably know that I moderated a panel about the Boston restaurant industry earlier this month. You may have even watched it with us live, or viewed the recording on YouTube afterward. If you were one of the over 5,000 people who did see it, you were possibly thinking the same thing that countless people have reached out to me to ask since it happened: why the hell was my mug so damn big?!
Well, first, I went big because I framed the discussion and wrote the questions, I knew the panel was up for being gut-wrenchingly honest, I had a pretty strong sense it was going to run over an hour (it ended up clocking in at around 90 minutes), and I wanted to make sure I had something to soothe my throat that would last the duration. So that's the 'what', but it's the 'why' that's actually the story here…
On my second trip to San Antonio last month, I stopped at the open Target. (Not sure whether all Targets are deemed essential or just this one because it had grocery, but I didn't look a gift horse in the mouth). Other than a couple of trips to grocery and drug stores since mid-March, I obviously haven't been doing much (read, any) shopping. A, nothing's open, and B, my life basically revolves around quarantine/Texas/quarantine these days. As it was right next to my hotel, one morning on my way to the office, I popped in to pick up some essentials, but you know… Target + no shopping + Target… well, let's just say it's a good thing I had a lot of room in my suitcase! Anyway, as I was walking to the register, I passed by the mug aisle and this big white monstrosity caught my eye. I've been wanting an oversized mug for tea for a while because one tea bag can steep so much more than 8 oz and it's nice to not have to get up and keep refilling it. Plus, at least in my mind, even the caffeinated stuff counts towards my daily water goals. As I picked up what I thought was just a plain white mug off of the shelf, I realized there was actually a message on the other side: "You Can And You Will." You Can And You Will. On my dream oversized mug. While I was traveling for essential business to keep my team intact. During a period of work output that, even for me, has been beyond intense. Found on a shelf in one of the only stores open in a state that's known for doing everything bigger than life. Well, if that wasn't a direct message from the universe, I don't know what is. So I bought the mug. I brought it back. And, when I decided to make tea for the panel, using it for the first time just made sense to me on so many levels. Until I watched the recording and saw myself take a sip…and realized just how insanely big that mug actually is 😊
So to everyone who noticed and asked, thank you for your queries and concern about my hydration, which ultimately prompted this post. Size notwithstanding, the message here – for all of us – holds true. While we may not know how, or when, or why, if we all believe that We Can And We Will….we sure as hell absolutely will.