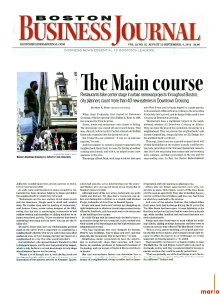 Six restaurant clients are the focus of an urban architecture-focused piece in the Boston Business Journal's "Build Boston" issue which includes commentary on how the various restaurants have influenced or been influenced by the evolution of their respective neighborhoods –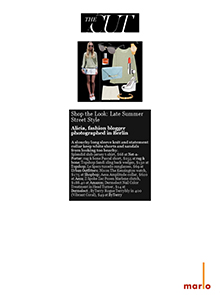 NYMag.com's THE CUT blog included Dermelect Cosmeceuticals' Head Turner nail polish as part of a fashion slideshow.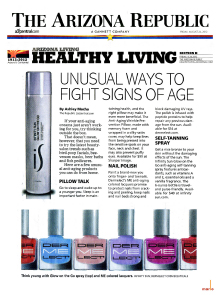 THE ARIZONA REPUBLIC features Dermelect Cosmeceuticals' ME Collection in a round-up of products that offer unusual ways to fight signs of aging.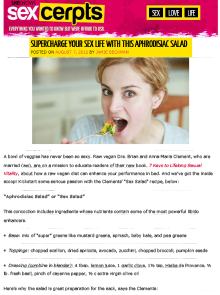 Drs. Brian and Anna Maria Clement of Hippocrates Health Institute educate SHEKNOWS.com readers about the benefits of a raw vegan diet on one's sex life in the "sexperts" section. A recipe for their "sex salad" is included, along with some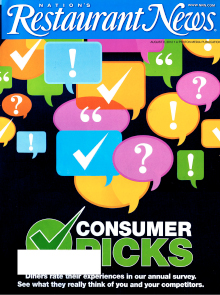 A piece on bar snacks in Nation's Restaurant Newsfeatures client The Hawthorne's menu, including a quote from Executive Chef Jeremy Sewall.
Life&Style highlights Dermelect Cosemceuticals' Head Turner peptide-infused nail lacquer in a celeb-inspired round-up of bright, color-blocked beauty favorites.
teenVOGUE.com highlights Dermelect Cosmeceuticals' Luxurious nail polish in the round-up, "ten indie nail polish brands to try".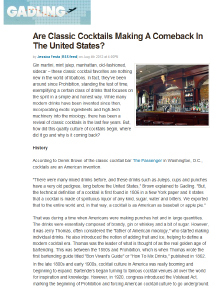 In a GADLING.com story about the rise of classic cocktails, Eastern Standard is featured as a destination for savvy drinkers and Bar Director Jackson Cannon is quoted alongside respected bartenders from across the country.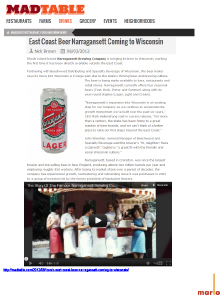 Wisconsin food & drink blog MADTABLE covers 'Gansett's first expansion beyond the East Coast.