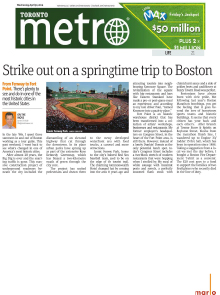 Loren Christie features Eastern Standard, Hotel Commonwealth, Towne stove and spirits and Tavern Road in Metro Toronto's springtime travel piece on Boston.
Oh I do adore a good derby day soiree, really I do, and I'll be damned that this year's day of delightful debonair debauchery has snuck up on me! One must be prepared for a perfect day at the races
The #1 question I get asked most often is about my ethnicity. I don't really mind it; it's generally entertaining. I've found that people like to make it into a guessing game and are determined to be the one that
Each morning when I walk to work in the Back Bay, I am surrounded by the juxtaposition of homeless people sitting by Gucci, Burberry and Kate Spade. While there are a few "regulars", the man who repeats "spare quartah please"
Before beginning my career at mm/c I was just another college graduate flipping bottles behind a bar to make a little money until I could find a "real job." While I do not miss the weird hours and petty complaints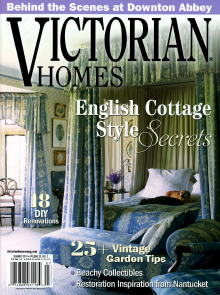 Victorian Homes gets the full picture of Nantucket with an in-depth feature on Union Street Inn, an elegantly decorated bed and breakfast, and suggests nearby restaurants American Seasons and The Proprietors for iconic island dishes.
I'll admit, among my group of friends I've often given myself the inevitable moniker of "Crazy Cat Lady" when referencing my future. Despite the fact that I don't particularly like or own any cats, it sometimes seems to be a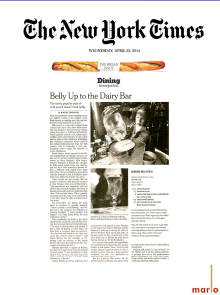 Robert Simonson's feature on the growing interest in milk punch includes insights on the milk punch program at Eastern Standard and its cult following.
I know I'm biased, but in my opinion, Asian kids are the cutest. Like, THE absolute cutest. I can't even handle it. I know it's also because whenever I see an Asian boy, it reminds me of my baby brother…who