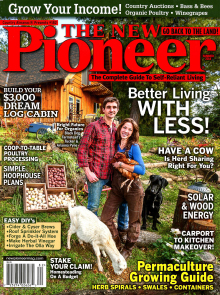 The quarterly special interest rural living and survival magazine, The New Pioneer, features Cuppow's lid and BNTO adaptor in their DIY section "Homestead How To's" section.
If you're unfamiliar with Baddie Winkle, it's time to listen up, youngins. Baddie has been dubbed by Buzzfeed "The Most Hardcore Grandma On The Internet" and has earned herself 234K followers on Twitter for being well, a badass.
MAC cosmetics is known for tapping celebrities for its line, from Christina Aguilera to Rhianna to Lorde. And this September, Springfield's favorite housewife will debut hers. Yes, Marge Simpson of "The Simpsons" is getting her own MAC collection. ¡Ay, caramba!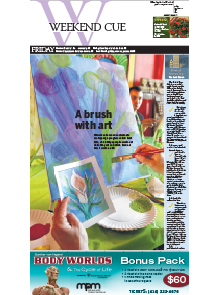 Paint Nite is featured as the cover story of the "Weekend Cue" section as the leader in the social painting sphere in the Milwaukee area.
I think it's important to have a mantra. Personally owning a word or phrase that you can repeat non-stop to calm and center yourself when you are at your absolute worst is key to maintaining some mental stability.
Boy Meets World is easily one of my top two favorite TV shows of all time. There was nothing better in middle school than a Friday night with friends spent watching TGIF while eating pizza and Capri Sun. I'm not
Craigslist: it's the Internet's one-stop shop for jobs, potentially bed-bug infested used furniture and roommates who seem cool at first but will definitely drive you insane within the next few months.
There's nothing new about it – society's constant obsession with the bodies, styles, faces, and overall lifestyles of celebrities. We buy what they wear (or in my case, the marked-down mockups), attempt to recreate what they eat (read: what their
To all the lovely lady readers out there at your homes, offices or on your mobile phones, I want you to take a moment to close your eyes and envision a world without your monthly (ok, let's be honest, weekly)