Do you ever look at your favorite celebrity, blogger or even (dare I say it?) friend's Instagram post of beautiful calorie-filled food and think to yourself
http://www.youtube.com/watch?v=2vjPBrBU-TM I'm not proud to say it, but I don't have a passion for music like most. During my hour-long trek to work every morning, I don't listen to anything but the sounds of birds chirping and passing traffic. Sometimes I
It's the moment every woman thinks about, dreams about and has possibly acted out once, or twice, as a young child (or young adult). There's a man, bent on one knee in front of you. Your breath catches in your
Thanks to recent viral footage of a dog attacking a small child, who was then successfully rescued by a cat, dogs have been getting a pretty bad rap in the news lately. As soon as a sly cat does one
Memorial Day means summer has arrived, and I can't wait to get my freakishly pale bod to the beach to soak up some Vitamin D and leave looking like a Greek goddess. Well, at least that's the goal. But every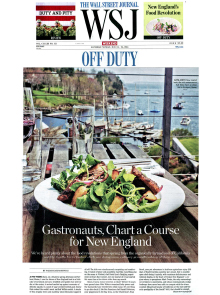 An "Off Duty" section cover story on New England's culinary renaissance includes a recipe for Chef Matt Jennings' Scallion Pancakes with Maine Peekytoe Crab along with his insight on the region's signature ingredients and preparations.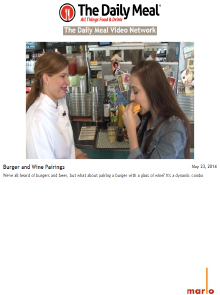 The Daily Meal's Eva Zaccaria visits Harlem Shake to learn about unique burger & wine pairings from owner Jelena Pasic.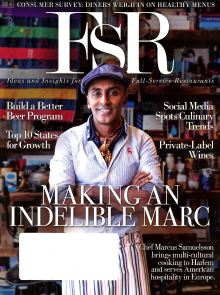 FSR highlights Area Four in a piece that details the growing trend of full-service restaurants developing food truck offshoots and the trucks' ability to market and expand a restaurant's brand.