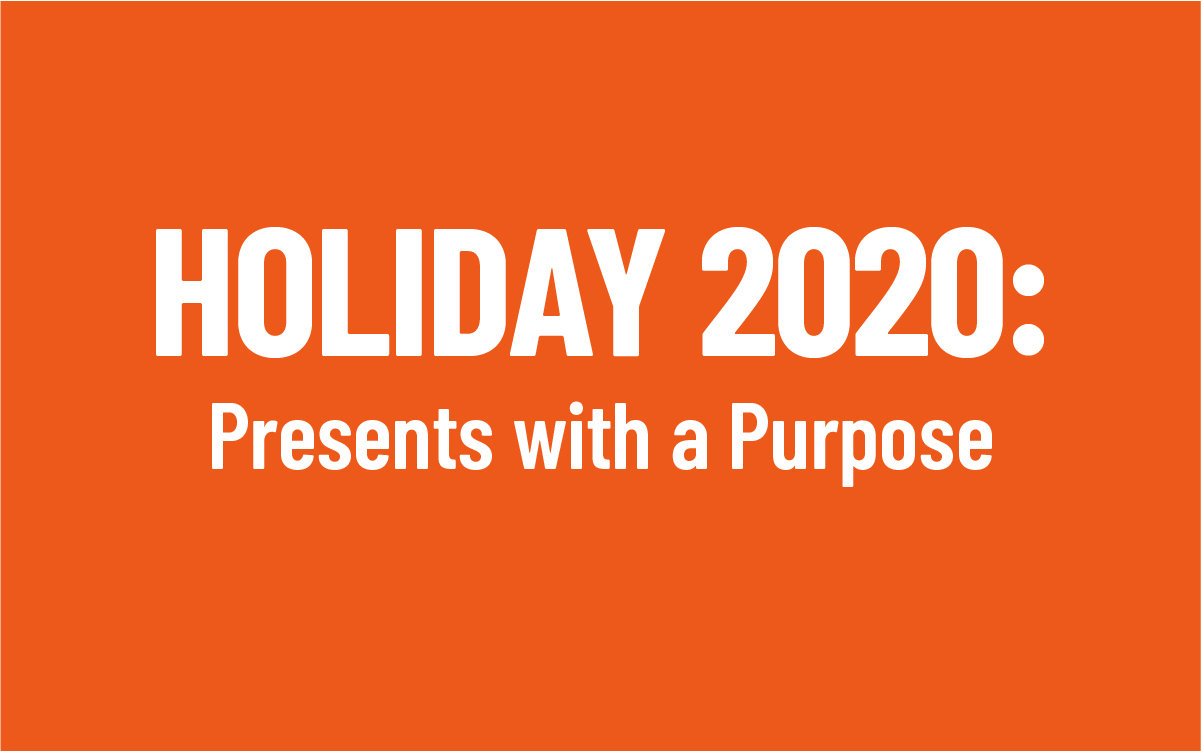 Holiday 2020: Presents with a Purpose
Absolutely nothing about 2020 has been normal, so it's not surprising that the holiday season so far feels the same. Instead of party hopping, nogging with friends, and general merriment, it's "one household" celebrations and Zoom toasts galore. Since the holidays are different this year, I'm taking the opportunity to approach my gifting strategy differently as well.
Regardless of how disconnected we may all feel as a result of this pandemic, I firmly believe there are still ways we can make this time special for those we love, near or far. Maybe because I can't spend time with most of the people I'd like to, I'm trying to be even more thoughtful than usual about expressing my love and gratitude for their presence in my life through how I gift. I'm also thinking more deeply about how I can use my gift choices to support others in a time of need in a way that I definitely haven't in the past. From shopping small (in person or online) to buying gifts from solo practitioners/service providers, making a positive impact with my gifting is how I'm choosing to roll. Case in point, I think my favorite gift may be the extra business I'm able to bring to my housekeeper, acupuncturist, facialist, IV therapist, manicurist, and massage therapist (yes, I'm high maintenance 😉), because I'm booking their wonderful services as gifts for my friends.
Not sure where to start? It's actually very easy to do: Think about who in your life (friends, service providers, clients, family) could really use a business boost this year. Then think about who you're gifting and see what matches up (e.g., the friend whose house is a mess could use the house cleaning, but the friend who detests being cold is probably not the best candidate for a cryotherapy gift certificate). Still drawing a blank? The below ideas may spark some inspiration for thoughtful gifts at price points to meet every budget. You're welcome 😊
So this holiday season, show those you love as friends or as professionals/businesses that they truly matter in your life. Any more ideas to add to the list? Would love to see your thoughts in the comments below!