Introducing a new food or beverage offering to the marketplace has got to be one of the toughest ways to make a living. Securing shelf space, ensuring enough cash flow for production, managing the vagaries of distribution, attending food expos…not to mention determining the best time to pull the trigger on a marketing and PR program that often looks more chicken-and-egg than strategic plan.
Our work on behalf of clients like PERDUE® Chicken, Narragansett Beer and Cape Cod® Potato Chips demonstrates long-term, consistent growth as a result of thoughtful strategy and creative implementation. Whether you're a new company just getting your feet wet or an established product on shelves throughout the country looking to stay relevant, not only can we help you stand out, but we'll do it in a way that makes sense for your brand – wherever it's at in its life cycle. Because whether it's a sandwich, a snack or a soda, there's no other product exactly like yours. We'll help you figure out the secret sauce that sets you apart.
VIEW FOOD CASE STUDY
VIEW BEVERAGE CASE STUDY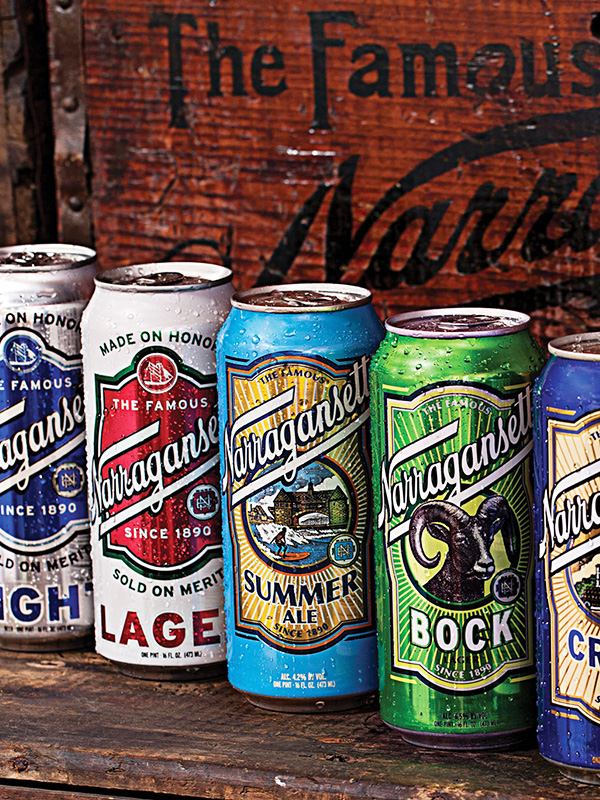 they have delivered results
The marlo team has done an outstanding job getting out the Narragansett Beer story. We have received countless placements since 2009 on both the national and hyper-local level. They have delivered results with industry experts, traditional media outlets and cultural influencers. The team is great at developing an annual plan and then executing against it regularly.
they continued to wow me with innovative ideas
With a lot of change over on our company and brand team, marlo truly became the continuity and extension of our team that we needed! Their attention to detail and responsiveness impressed me from the beginning of our working relationship, but they continued to wow me with innovative ideas. Using custom illustrations to attract the attention of influencers was totally out of the box and extremely effective – turning the mundane National Pretzel Day into a media success for our team. marlo also worked seamlessly and professionally with our other agencies, making our 360 strategy work even harder for us.
brought clarity to our communication strategy
The marlo team took the kernel of a brand concept and led us through a process that distilled our product's core attributes and brought clarity to our communication strategy. We had to communicate three things in about three seconds: easy, delicious, and healthy, and marlo made that happen! From the selection of a familiar packaging style and size, to the use of simple language and photographs, our box appeals to busy families who don't have time to cook and members of a generation that never learned. By featuring mouth-watering photographs of the finished meals, customers could nearly taste their dinner before it went into their cart. And by highlighting the key healthful attributes — gluten-free, all natural, and no added sugars — even the shopper most skeptical of boxed foods would be pleasantly surprised by our quality ingredients. Did it work? In just one year, The Healthy Pantry went from 100 to over 1,500 stores carrying its products, and those stores sold 1.7 times more each week! 
genuine professionals
We engaged marlo marketing for two consumer product launches and the resulting national roll out. Marlo and her team were able to quickly assess the promotional opportunities and customize a really effective campaign for us. Not content to stick to business as usual, we tried traditional approaches mixed with some new ideas. We felt that Marlo's team was able to quickly and effectively adapt to an evolving strategy and recalibrate if necessary. I would recommend marlo without a doubt and look forward to working with them in the future. It's hard to find genuine professionals that you consider true partners in your endeavors – Marlo is one such professional.
willing to go the extra mile
Marlo and her team have been instrumental in helping launch our brand. I think what separates her firm from other PR firms out there is that in addition to having contacts at all the typical news outlets covering our market she has personal relationships within the marketplace itself from which clients can benefit. She is fair, straightforward, and willing to go the extra mile for us which we appreciate. She lives and breathes her work, and the results show.
one of the most creative and proactive full service firms
I have had the pleasure of working with the marlo marketing team with two very different food companies. I started working with marlo while at an artisanal cheese start-up company called the Vermont Farmstead Cheese Company and experienced first-hand the team's creativity, organization and follow-through and what they managed to achieve with a start-up company's budget. I found them to be incredibly responsive and impressively tied into the food scene locally and nationally. Given such a positive experience,  when I joined the Snack Factory® Pretzel Crisps® team, I brought marlo on board to handle all of our national Public Relations work. As one of many examples of success, they developed an amazing strategic national integrated media and PR plan for Snack Factory's recent Gluten Free Pretzel Crisps® product launch (utilizing both guerilla and traditional tactics) that helped the sales team attain a strong ACV within the first six months. I think marlo marketing is one of the most creative and proactive full service firms anywhere in the entire country.