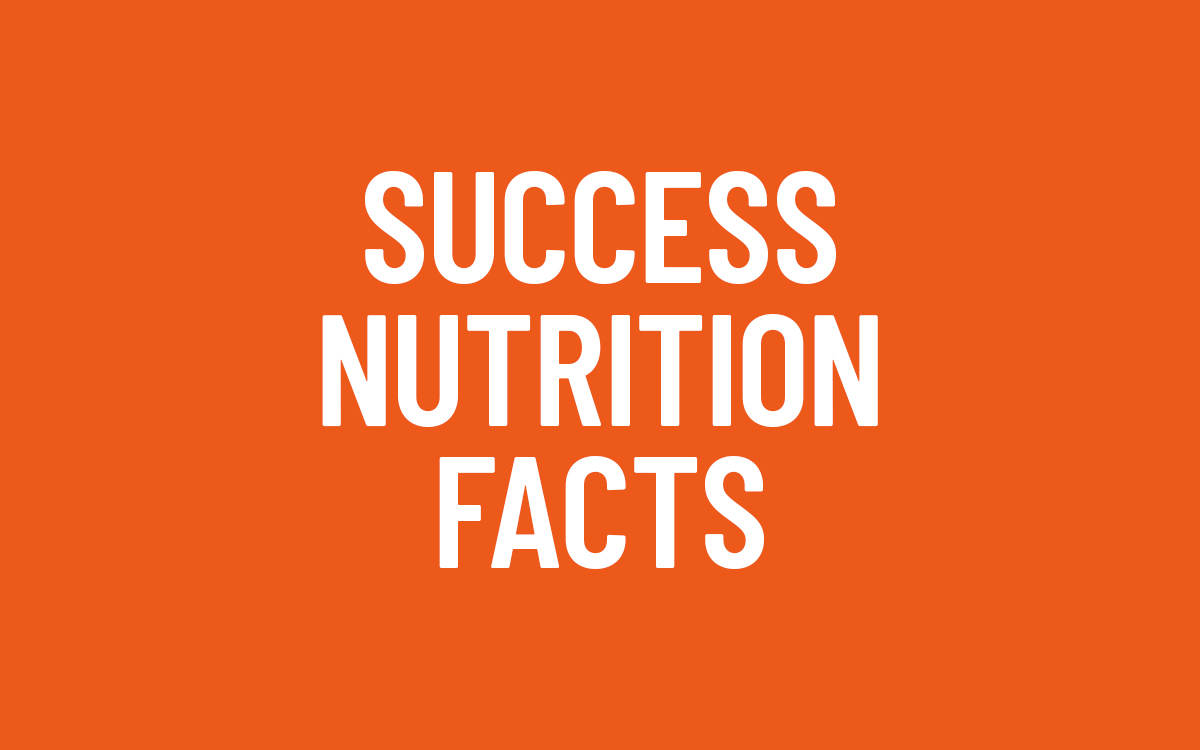 Success Nutrition Facts
I'm currently sitting in the Vienna airport waiting for my flight to Boston, looking at tickets for an upcoming trip to Dubai and Singapore later this fall. Don't get me wrong – it's definitely work that is taking me to these venues – but I'd be lying if I claimed that the things I get to see, the people I get to meet, and the ideas I get exposed to on these trips don't rock my world as much as they build my sales pipeline. It got me thinking about last October, when I was in Miami at another conference. Looking to get a lay of the land, I was wandering around the Design District and Wynwood. It was hot AF and I needed a bathroom, so I popped into a random spot I passed and bought a water. Wishing I hadn't already eaten because the place was this cool combo of juice bar, vegan food and matcha everything that only seems to exist in perpetually warm-weather climates, I made my way to the bathroom in the back. Random pieces of interesting art adorned the walls, and then I saw something that didn't look like art at all, but rather exactly like an oversized nutrition label.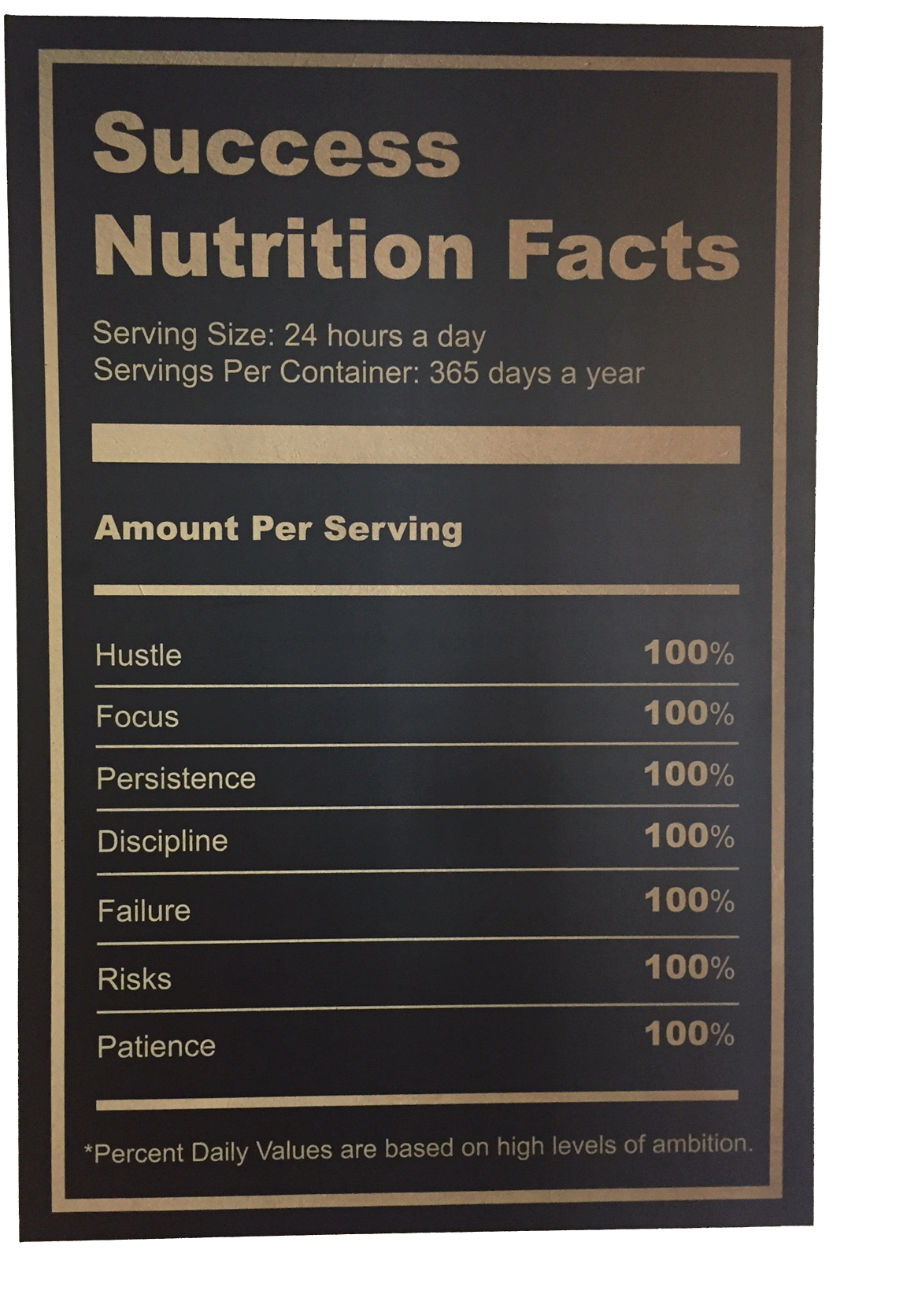 The modern equivalent of those lame ass Successories posters that IMHO soulless companies frame and hang in hallways, breakrooms and boardrooms to motivate and inspire their employees, you can imagine my surprise — and obvious delight (it inspired its own blog, after all!) — as the cleverness of what I was reading started connecting with my brain. "Serving size 24 hours," "Servings per container 365," "100% amount per serving of hustle, focus, persistence, etc." And the closer, "Percent Daily Values are based on high levels of ambition." Genius.
Genius in the simplicity of its truth. While it would be amazing to achieve great success with little to no hard work, it's simply not realistic for most of us. While millennials may stereotypically have the worst rep as far as how their desires for success align with the reality of their work ethic, you can rest assured there are lots of boomers, Gen X'ers and, soon-to-be-workforce ready members of Gen Z who could benefit from this approach to life. Or not. After all, that's a decision everyone must make for themselves, based on their own definition of what success means.
As for me, I'll continue with the hustle. Because the life it allows me to lead is what constitutes success for me.